Deepfakes with Ukraine's army chief: Intelligence explains purpose of Russians spreading disinformation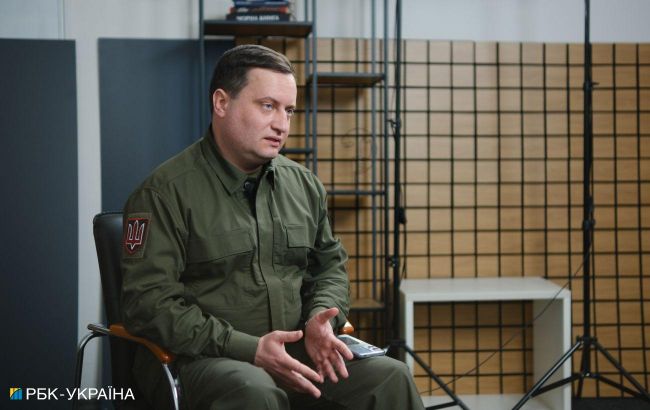 Representative of the Defense Intelligence of the Ministry of Defense of Ukraine Andrii Yusov (Vitalii Nosach, RBC-Ukraine)
"There is another video. Also, a deepfake, where a person resembling Zaluzhnyi says he disagrees with (President Volodymyr) Zelenskyy about which occupied city to launch a missile at the occupiers. I prefer this version," Yusov said.
According to him, the enemy has intensified a campaign aimed at dividing Ukrainian society. By spreading disinformation, the Russians are trying to sow discord among different groups, undermine the unity of people, and turn one against another.
"If someone calls you to some active actions. Going out to the square, for example. Let's think, who benefits from all this? If someone spreads unreliable information without citing sources, about some conspiracy, about some endless betrayal - the ultimate goal of this is the demoralization of Ukrainian society, which is supposed to lead to the surrender in the end," Yusov added.
He notes that today the enemy relies on creating an "everyone against everyone" conflict within Ukraine. It is important to be prepared and not take seriously all the nonsense about "betrayal" and "all is lost".
Background
Recently, a video with the Commander-in-Chief of the Armed Forces of Ukraine Valerii Zaluzhnyi appeared online, where he supposedly calls on Ukrainians to revolution, and military personnel - "not to obey criminal orders of the authorities."
Russians used artificial intelligence to create entire plots about the supposed power outage in Ukraine. Such videos were spread on social media.