Decision to provide Ukraine with ATACMS missiles is yet to be made, says MFA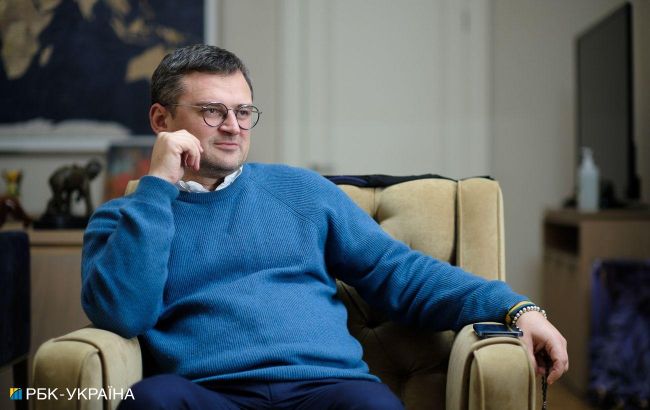 Minister of Foreign Affairs of Ukraine Dmytro Kuleba (Vitalii Nosach, RBC-Ukraine)
The decision to provide Ukraine with American ATACMS ballistic missiles is yet to be made, according to Minister of Foreign Affairs of Ukraine Dmytro Kuleba, Ukrinform reports.
"This decision is yet to be made. It is absolutely not closed. In our latest conversation with the U.S. secretary of state, we discussed it. He confirmed that they are analyzing some points related to the application and numbers, in order to make a final decision," Kuleba said.
The minister recalled that the United Kingdom and France had already provided Ukraine with long-range missiles.
"It will be more than natural if Germany and the U.S. join this coalition," he added.
Transfer of ATACMS missiles to Ukraine
ATACMS is a solid-fueled ground-to-ground ballistic missile produced by the American Lockheed Martin company, with a range of up to 300 km. The launchers for ATACMS missiles are the rocket artillery systems M270 MLRS and M142 HIMARS.
Last year, Ukraine began urging the United States to transfer these missiles, as the Ukrainian military could strike at enemy rear areas using them. Ukraine already has a rocket artillery system HIMARS for using such weaponry.
For a long time, the United States rejected Ukraine's requests, but recently, President Joe Biden confirmed that Washington had begun considering the transfer of these missiles to the Armed Forces of Ukraine.