Debris of kamikaze drone damages infrastructure facility in Zhytomyr region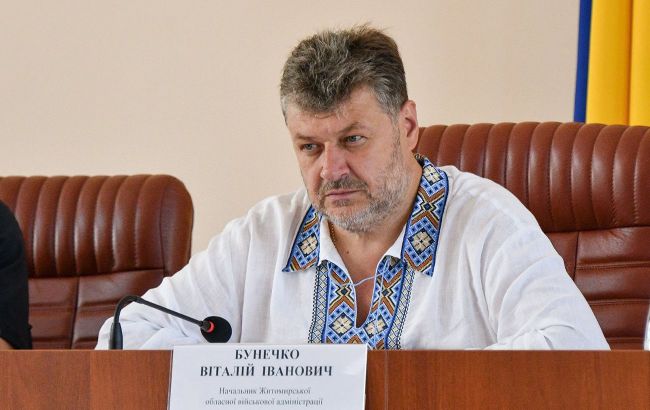 Photo: Vitalii Bunechko, head of the Zhytomyr Regional Military Administration (oda.zht.gov.ua)
Russia attacked one of the infrastructure facilities in the Zhytomyr region with kamikaze drones. The object and railway tracks were partially damaged by the debris, informs the head of the Zhytomyr Regional Military Administration, Vitalii Bunechko.
According to him, thanks to the effective work of air defense units, some of the aerial targets were shot down. The debris from the downed drone partially damaged the infrastructure facility and railway tracks.
Bunechko reported that the fire outbreaks caused by the enemy attack were promptly extinguished. The incident scene is being examined by law enforcement representatives.
"There are no casualties or injuries. Information about the extent of the damage is being clarified," he wrote.
Strike on Ukraine
On the night of August 30th, Russian forces carried out a massive combined attack on Kyiv. In total, more than 20 enemy targets were destroyed by the air defense forces. After the attack, debris was recorded falling in several areas of the capital.
In the Shevchenkivskyi district of Kyiv, rocket debris killed two people on the premises of an enterprise, and another person was injured. Additionally, the falling rocket fragments caused destruction and fires in the Shevchenkivskyi and Darnytskyi districts.
Furthermore, explosions were heard in the Cherkasy and Kirovohrad regions during the air alert. It is reported that Ukrainian air defense forces were active in these regions.