Deadly missile strike hits industrial plant in Lutsk: 3 killed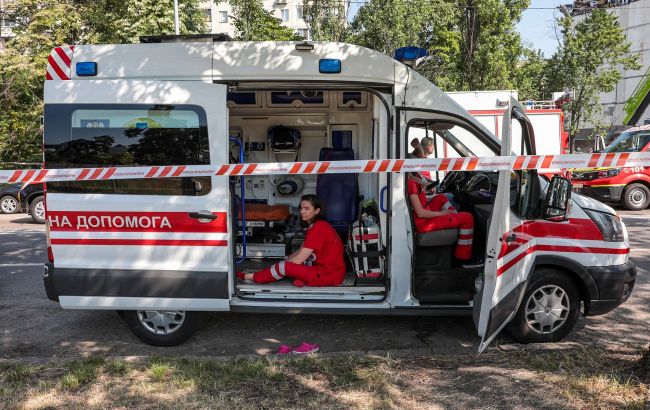 Deadly missile strike hits industrial plant in Lutsk, 3 killed (Photo: Getty Images)
A massive missile attack launched by Russian forces today targeted an industrial facility in Lutsk. Tragically, three individuals lost their lives in the barrage, while four others sustained injuries.
The mayor of Lutsk, Ihor Polishchuk, conveyed this distressing news during a TV interview.
"In the early hours of today, our city's industrial facility was struck by two guided missiles. Regrettably, as a result of this attack, three lives were lost, and four individuals were wounded. This is the current information available," Polishchuk stated somberly.
He added that emergency personnel from the State Emergency Service were swiftly dispatched to the scene to extinguish fires and assist with debris removal. Notably, one person was successfully rescued from under the debris and has been hospitalized.
Mayor Polishchuk further assured that residential and civilian structures adjacent to the targeted plant remained unaffected by the assault.
He disclosed that both the deceased and the injured were employees of the aforementioned industrial establishment. Among the four injured, three were admitted to hospitals.
"This was an ordinary industrial enterprise, engaged in manufacturing components for automobiles and various industries. Its connection to military infrastructure is currently unknown," Polishchuk clarified.
Missile strikes across Ukraine on August 15
A night of missile attacks by Russian forces resulted in explosions resonating through several cities.
Notably, Lviv witnessed impacts on residential buildings and a daycare center's premises.
Lutsk experienced a direct hit on one of its industrial plants, leading to the tragic loss of three lives.
In Dnipro, a hit was also recorded on an industrial facility, causing injuries to two individuals.
Read more details about tonight's missile attack here.