Czechia files lawsuit against Russia, сlaims over €2 million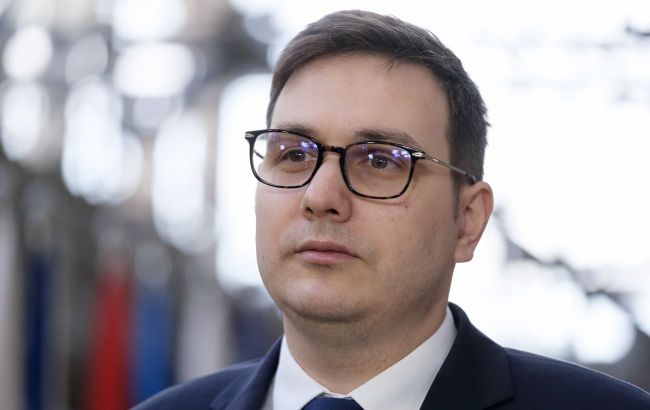 The Minister of Foreign Affairs of Czechia, Jan Lipavský (Photo: Getty Images)
The diplomatic service, in cooperation with the Ministry of Foreign Affairs, filed a lawsuit against Russia in the Prague City Court on Wednesday. The lawsuit pertains to unjust enrichment amounting to nearly 2.3 million euros over the past three years, according to an announcement by the Minister of Foreign Affairs of Czechia, Jan Lipavský, cited by iROZHLAS.
Previously, the Minister had stated that Czechia would demand Russia to return unjust enrichment related to the use of lands in Czechia for non-diplomatic purposes.
"We can confirm that the Diplomatic Service, in cooperation with the Ministry of Foreign Affairs, filed a lawsuit against the Russian Federation in the Prague City Court today," said Lipavský.
The Minister stated that they took this step because they had not received any response to previous inquiries.
"We will not disclose further details," the Minister added.
Background information
In May, the government canceled nine resolutions from the 1970s and 1980s that granted the then-Soviet Union the right to use land for diplomatic purposes free of charge.
Several apartment buildings on Shwaigerova Street in Prague and the former Russian consulates in Karlovy Vary and Brno are situated on the land for which Czechia demands rent from Russia.
Earlier, Lipavský stated that Russia owns 42 buildings in Czechia, all of which were previously designated as mission objects, meaning they were used for diplomatic purposes. According to the Minister, during an inspection, the Ministry found that dozens of them no longer serve the declared purposes.
Russia's position
Russia rejected the calls, so the Czech Ministry informed them in a note in July 2020 that Czechia does not recognize properties outside the premises of the mission that were not used for diplomatic purposes on that date.
The buildings of the former consulates in Karlovy Vary and Brno lost their consular status in May of the previous year. Lipavský previously stated that the significantly reduced Russian mission could not use all the buildings for diplomatic purposes in their reduced staff numbers.
According to the Ministry's data, some of the real estate is used for commercial purposes.
Czechia's stance on the war in Ukraine
Earlier, it was reported that Czechia considers Russia to pose a direct military threat. The country has introduced a new security strategy.
Furthermore, in recent months, Czechia managed to transfer several dozen T-72 tanks to Ukraine. In return, it received 5 Leopard 2A4 tanks from Germany.
Recently, the Minister of Foreign Affairs of Czechia, Jan Lipavský, stated that a series of sanctions against Russia would remain in effect for several years. Czechia objective is to minimize relations with the Kremlin due to its aggression against Ukraine.