Czech Republic provided Ukraine with several dozen T-72 tanks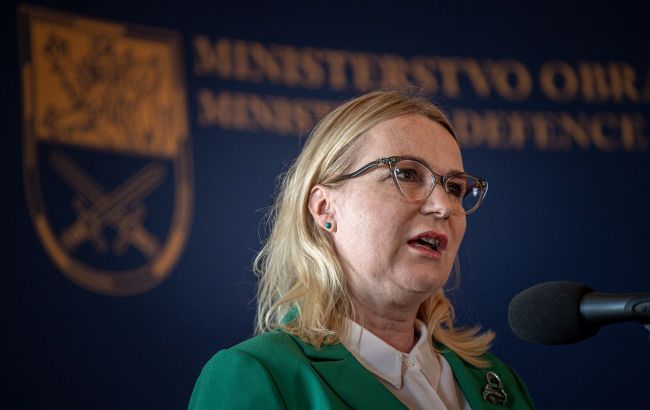 Minister of Defense of the Czech Republic, Jana Chernohova (Photo: Getty Images).
Czech Republic has managed to transfer several dozen T-72 tanks to Ukraine in recent months. In return, it has already received 5 Leopard 2A4 tanks from Germany, according to the Minister of Defense of the Czech Republic, Jana Černochová, as reported by České noviny.
The Czech Minister of Defense, Jana Černochová, met with her German counterpart, Boris Pistorius. The Czech Republic seeks to participate in the German tender for the acquisition of Leopard 2A8 battle tanks in the new version.
Assistance to Ukraine
Currently, the Czech army uses modernized T-72M4CZ tanks. In recent months, the Czech Republic has supplied several dozen older versions of T-72 tanks to Ukraine.
In exchange for this assistance, Germany will receive 14 Leopard 2A4 tanks and one repair and recovery vehicle, Bpz3 Büffel.
Černochová stated today that the Czech Republic has already received five tanks, and the rest are expected to arrive by the end of the year, with the repair and recovery vehicle scheduled for spring 2024.
Statement from the German Minister
During the meeting, officials discussed the war in Ukraine. Pistorius stated that democratic countries will continue to support the country that has suffered from Russia's aggression as long as it is necessary.
He condemned the "terrible war" waged by Russian dictator Vladimir Putin against Ukraine, describing it as a crime. Pistorius emphasized that defending democracy and freedom also means defending allies and continuing to support Ukraine, which has resisted Russian invasion since the previous February. He praised the bravery of Ukrainians in defending their country and freedom, assuring them of Germany's ongoing support.
He added that this support will continue for as long as it is necessary against aggressive Russia, which disregards international law and human rights.
Assistance from the Czech Republic
In April, a representative of the Czech Ministry of Defense announced that the country offered to modernize more T-72 tanks and transfer them to Ukraine.
In June, it was reported that the Czech Republic would start repairing and modernizing Ukrainian T-64 tanks, which would then be delivered to the battlefield.