Czech court sentences Donetsk People's Republic fighter for killing 4 Ukrainian soldiers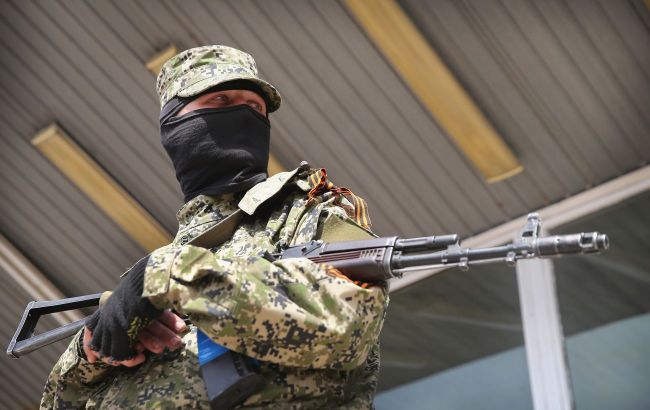 Illustrative photo (Photo: Scott Olson/Getty Images )
The Municipal Court of Prague has sentenced Alojz Polák to 21 years in prison for participating in the war against Ukraine on the side of the Donetsk People's Republic (DPR) militants, according to České noviny.
It is noted that the Municipal Court of Prague considered the case for the third time, following the intervention of the Appeals Chamber, this time also in the absence of Polák.
Case details
The article reports that the court again found the man guilty of a terrorist act and participation in a terrorist group.
In previous main proceedings, he was sentenced to 20 years in prison each time, but then the charge did not include murder. Moreover, the accusation was mainly based on Polák's Facebook status in which he confessed to these actions. In the court's opinion, this was not sufficient evidence. Only now has this accusation been reinforced by a statement from a military expert.
What the prosecutor said
According to the state representative, Mark Bodlák, Polák traveled from Prague to the territory controlled by the Donetsk People's Republic in December 2016.
He was armed and began performing combat missions. He also actively participated in battles against the Ukrainian military in the ranks of the so-called "Republican Guard." Initially, he worked as a sniper, and later as a squad commander.
"It absolutely confirms the conclusion that the defendant killed four members of Ukrainian government units. The defendant was there (on the territory of the 'DPR') at the relevant time," the prosecutor said.
The trial of the militant may be repeated
The article notes that if the decision becomes final and Polak ever returns to Czechia in the future, he will have the opportunity to request a new hearing of his case.
In such cases, the original verdict is automatically annulled, and a new main trial is appointed during which he cannot be punished more severely than initially.
Europe arrests fighters who fought against Ukraine
It was previously reported that the police of Finland detained a Russian citizen suspected of committing terrorist crimes in the Donetsk and Luhansk regions in 2014-2015.
Later, the Office of the Prosecutor General of Ukraine announced that Ukraine wanted to extradite the detained fighter from Finland, who was a member of the so-called Sabotage Assault Reconnaissance Group "Rusich."