Ukraine seeks extradition of top Russian fighter with neo-Nazi ties detained in Finland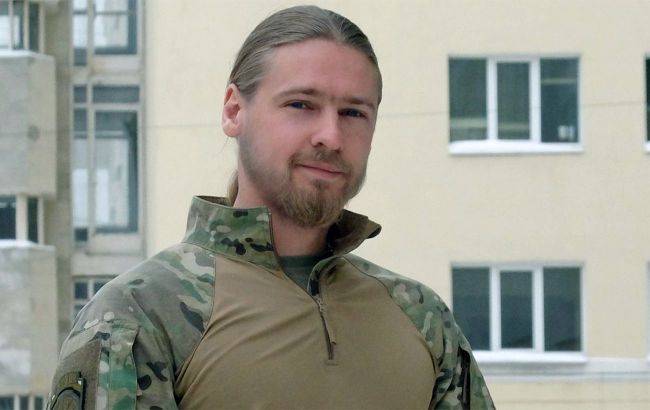 Photo: Yan Petrovsky (Giovanni_Pigni)
Ukraine aims to extradite from Finland a detained militant, who was a member of the so-called Sabotage Assault Reconnaissance Group "Rusich." He fought on the side of the Luhansk People's Republic terrorists, the Russian-backed paramilitaries, from June 2014 to August 2015, according to the Office of the Prosecutor General.
Case details
In 2014, the suspect, along with members of the LPR terrorist organization participated in combat clashes on the territory of Ukraine as part of the so-called Sabotage Assault Reconnaissance Group "Rusich."
In 2016, he was informed of suspicion regarding his involvement in a terrorist organization. His name is Yan Petrovsky, he is associated with the Wagner Private Military Company.
The militant detained in Finland
As part of cooperation with Europol, the Ukrainian Office of the Prosecutor General received information about the catch of this individual in Helsinki by the Finnish Immigration Service. They also received information about the possibility of deporting him to the Russian Federation.
"To prevent the suspect's return to Russia, which would prevent his extradition to Ukraine, on August 15, 2023, prosecutors sent a request to the relevant authorities in Finland for the detention and temporary arrest of the individual and provided the Finnish side with all the necessary information to secure the arrest," the Prosecutor's Office reported.
As a result, the suspect was detained. Currently, the initiator of the search is preparing the necessary materials for the extradition of the individual.
What is known about the "Rusich" militant
Yan Petrovsky is the leader and commander of the Russian "Rusich" military group. He was known for his connections in far-right circles and also fought on the side of Bashar al-Assad in Syria.
Members of the Rusich battalion hold neo-Nazi views and committed a series of crimes in the Luhansk region. Petrovsky is under sanctions from the EU, the US, Switzerland, Australia, Japan, Ukraine, and New Zealand.
Today, it was reported that the Finnish police detained a Russian citizen suspected of committing terrorist crimes in the Donetsk and Luhansk regions in 2014-2015.