Crucial for EU accession: Zelenskyy signs law on Constitutional Court judges selection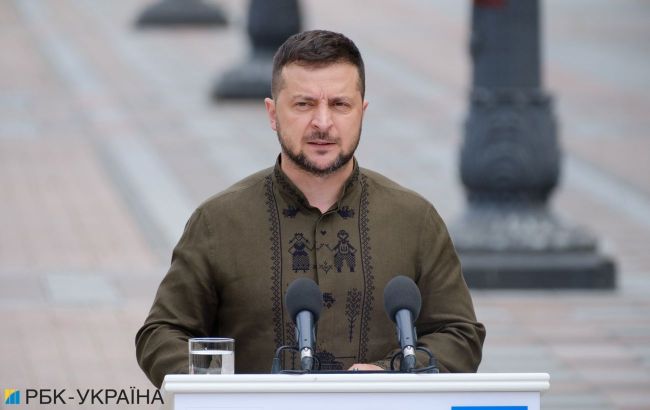 President of Ukraine Volodymyr Zelenskyy (Photo: Vitalii Nosach- RBC-Ukraine)
Ukrainian President Volodymyr Zelenskyy has signed a law that regulates the selection of judges of the Constitutional Court, according to a video statement from the Head of the state.
"I have just signed one of the key laws that Ukraine needs to initiate negotiations with the European Union regarding our country's accession. The start of negotiations is planned for this year. This law guarantees a transparent, professional, and virtuous selection of judges for the Constitutional Court," Zelenskyy noted.
According to him, with the adoption of this law, our country has come one step closer to joining the European Union.
Ukraine's EU accession
In 2022, Ukraine was granted candidate status for EU membership. Following that, a series of conditions for membership were set for our country.
Official representatives of Ukraine have emphasized several times that they anticipated starting negotiations regarding EU accession that year. For this purpose, our country needs to carry out several reforms.
Recently, it was reported that the European Commission had begun preparing a report on EU enlargement, which might include a recommendation for initiating accession negotiations with Ukraine.
Earlier, RBC-Ukraine reported that Ukraine had fulfilled all seven recommendations of the European Commission outlined during the acquisition of candidate status. This could pave the way for negotiations on EU accession.