European Commission to recommend launching talks on Ukraine's accession to EU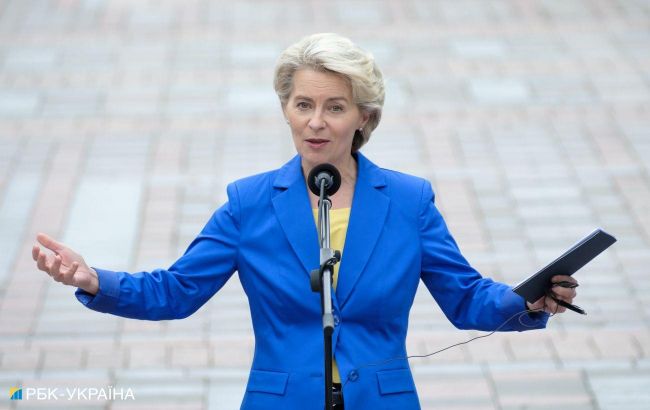 Ursula von der Leyen, President of the European Commission (Vitalii Nosach, RBC-Ukraine)
The European Commission has begun preparing a report on EU enlargement, which is likely to include a recommendation to start accession talks with Ukraine, states the Brussels correspondent of Radio Free Europe/Radio Liberty Rickard Jozwiak on Twitter.
"Drafting of European Commission enlargement report due in second half of October has started. State of play is that there will be recommendations for Ukraine and Moldova to start EU accession talks, and Georgia to get candidate status. But consensus of 27 EU members in December still needed," wrote Jozwiak.
Ukraine's path to EU membership
Ukraine was granted candidate status for accession to the European Union in 2022. Following this, a series of conditions for membership were laid out for the country.
Official representatives of Ukraine have reiterated on multiple occasions that they are counting on the initiation of negotiations for EU membership this year. To achieve this, Ukraine must implement several reforms.
Back in June, European Commissioner Olivér Várhelyi revealed that Ukraine had already fulfilled two out of the seven recommendations set forth by the European Commission for the commencement of negotiations regarding EU accession.