Crimean Bridge turned into a massive traffic jam after loud explosions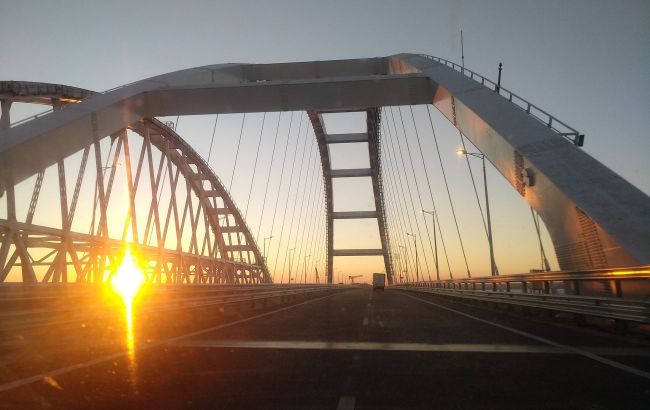 A traffic jam formed on the Crimean Bridge (photo: Getty Images)
After today's explosions, a major traffic jam has formed on the Crimean Bridge. Currently, there is information about more than a thousand cars that cannot pass through, with reference to Russian Telegram channels.
According to the article, a traffic jam of nearly 1,300 cars has formed on the Crimean Bridge.
Reportedly, a queue of 561 vehicles has formed on the Tamani side, leading up to the checkpoint, while on the Kerch side, a line of 711 cars is causing congestion. Commuters are facing an anticipated wait of approximately 2 hours.
Strikes on the Crimean Bridge
After the annexation of Crimea in 2014, the nation often accused of supporting terrorism undertook the construction of the Crimean Bridge. At present, this strategic structure is being exploited by the opposing forces to expedite the movement of military equipment and troops to the southern front.
The initial detonations on the bridge occurred in October 2022. Noteworthy is the observation made by Vasyl Maliuk, the Chief of Ukraine's Security Service (SSU), who described these incidents as meticulously planned operations executed by his team members.
Particularly, on July 17, as a result of an attack by surface drones on the Crimean Bridge, two spans were also destroyed.
Today, during the daytime in the occupied Kerch city, the air defense systems were activated twice, and dense smoke enveloped the Crimean Bridge. Russian sources claim that the bridge was targeted by missiles.
More details about today's events in Crimea you can find in the article by RBС-Ukraine.