Counteroffensive going according to plan: Ukrainian MoD responds to criticism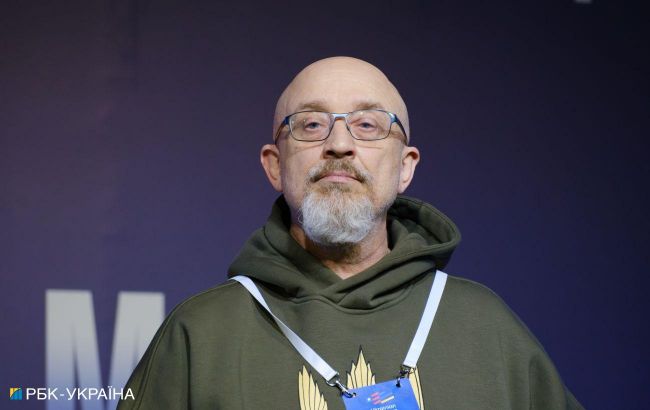 Oleksii Reznikov, the Minister of Defense of Ukraine (Photo: Vitalii Nosach, RBС-Ukraine)
In recent weeks, international criticism of the Ukrainian Armed Forces' counteroffensive has intensified. However, the Ministry of Defense of Ukraine, Oleksii Reznilov, asserts that everything is proceeding according to plan, according to his statement, cited by Bild.
"Everything is indeed going according to our plan. This plan was also discussed in advance with our partners. And everyone who is actually involved in this process, they all know about it. They know about the enemy's defense, the security zones, the minefields, the encircled tanks, the fortifications..." he stated.
Responding to questions about criticism from the U.S., the Minister of Defense stated, "Of course, we had serious discussions, but this is not criticism. And again, there was no criticism. All of this is untrue."
According to Reznikov, the Ukrainian counteroffensive is moving slowly because, unlike Russia, Ukraine wants to protect the lives of its soldiers and preserve military equipment.
"We will not send our soldiers forward to die in battle without any result," he said.
The Minister adds that the Russians currently have an advantage in the air.
"A counteroffensive is not a movie. It's not a Hollywood blockbuster," he emphasized.
Ukrainian Armed Forces counteroffensive
This summer, the Defense Forces launched offensive operations in southern Ukraine. The Ukrainian military liberated over 10 settlements in the Zaporizhzhia and Donetsk regions. Recently, Ukrainian fighters entered the town of Robotyne in the Zaporizhzhia region and raised the Ukrainian flag there.
The Ukrainian defenders also continue their advance on the flanks near Bakhmut. As indicated by the military command, there are also successes in that area.
Read more about the main events on the front and the breakthrough that is being prepared in RBC-Ukraine article.