Coordinated with Putin: Ukrainian top official reveals Prigozhin's rebellion plot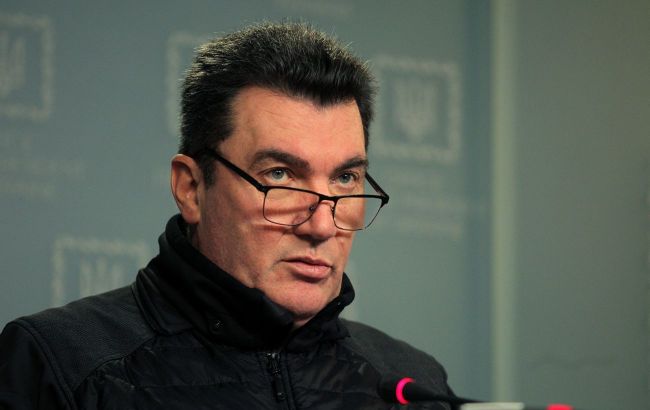 Oleksiy Danilov, Secretary of the National Security and Defense Council (Photo: Getty Images)
The coup attempt by Wagner PMC mercenaries led by Yevgeny Prigozhin in Russia was coordinated with dictator Vladimir Putin, according to the Secretary of the National Security and Defense Council of Ukraine, Oleksiy Danilov.
"Today we can already say that it was a special operation that was coordinated with Putin to identify those generals who were not entirely aligned with Putin and his circle," Danilov stated.
According to him, there is now an understanding of how many generals were involved in the coup preparation. Danilov mentioned that currently, some of them are in custody and have been removed from their duties.
"We believe this will happen in the fall-winter of this year because the number of people who are realizing where Putin has led them is growing day by day," he emphasized.
The Secretary of the National Security and Defense Council considers that in the near future, "divergences" in Russia will intensify.
"Wagner" mercenaries in Belarus
After the unsuccessful coup attempt by the founder of the Wagner Private Military Company, Yevgeny Prigozhin, in Russia, a portion of his fighters arrived in Belarus. They are located in a tent camp.
Currently, there are over 3,500 "Wagnerites" present there. On July 20th, it became known that Belarusian special forces and mercenaries will conduct joint training.
Ukrainian border guards note that for now, the fighters in Belarus do not pose a threat to Ukraine, but provocations cannot be ruled out.
Recently, the Prime Minister of Poland stated that Russia and Belarus have sent around a hundred "Wagner" militants to the Suwałki Corridor. This territory connects Poland with Lithuania and other Baltic countries and separates Russia's Kaliningrad region from Belarus.
The Prime Minister of Poland, Mateusz Morawiecki, and the President of Lithuania, Gitanas Nausėda, believe that the Wagner Private Military Company mercenaries in Belarus may engage in provocations at the NATO countries' borders.