Converted into training ground: Zelenskyy's Office on Russian exercises at Zaporizhzhia NPP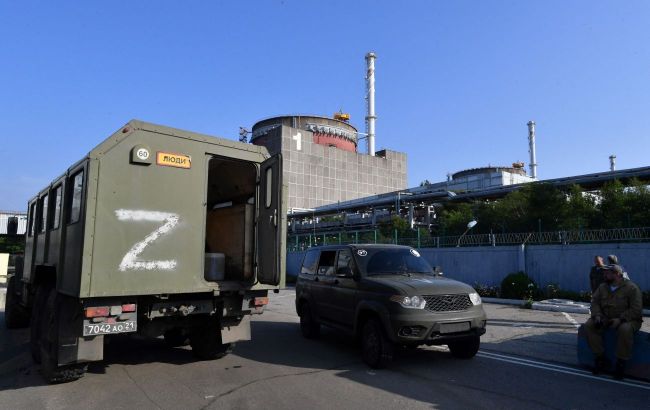 Illustrative photo (Photo: Getty Images)
The Russian military conducted military exercises at the seized Zaporizhzhia nuclear power plant. This disregards all nuclear safety regulations, according to the advisor to the head of the Office of the President of Ukraine, Mykhailo Podolyak.
"Russia continues to transform the largest nuclear power plant in Europe into a training ground for military exercises, disregarding all safety regulations," the statement reads.
Росія продовжує перетворювати найбільшу атомну станцію Європи на полігон для військових навчань, нехтуючи всіма правилами безпеки. Чи будуть заяви #ООН або #МАГАТЕ про неприпустимість мілітаризації #ЗАЕС? Чи побачимо ми санкції щодо «Росатома»? Питання ядерної безпеки все частіше… pic.twitter.com/wpuicYCJ5Q

— Михайло Подоляк (@Podolyak_M) August 16, 2023
Podolyak raised the question of whether the UN or the IAEA would make statements about the inadmissibility of militarizing the Zaporizhzhia nuclear power plant.
"Will we see sanctions against Rosatom? The questions of nuclear safety are becoming more and more rhetorical," added the advisor to the head of the President's Office.
Threat of a terrorist attack at Zaporizhzhia NPP
At the end of June, the Chief of the Defense Intelligence of Ukraine, Kyrylo Budanov, stated that the Russians had planted additional explosives at the Zaporizhzhia Nuclear Power Plant (NPP). They placed explosive devices on the cooling systems of the power units.
Later, Ukrainian President Volodymyr Zelenskyy revealed that the Security Service of Ukraine (SSU) and intelligence agencies had informed him of the occupiers' plans to carry out a terrorist attack at the station with the release of radiation.
Initially, the IAEA stated that they had not found any explosives at the station. However, later observers in their report announced that they had found anti-personnel mines on the territory of the NPP.
Moreover, the head of the State Nuclear Regulatory Inspectorate of Ukraine, Oleh Korikov, reported that IAEA experts had recorded explosions in the area of the occupied station on July 26 and 27. They also found mines on the territory of the Zaporizhzhia NPP.