Collaborator from Odesa sentenced to seven years for shooting propaganda videos for Russia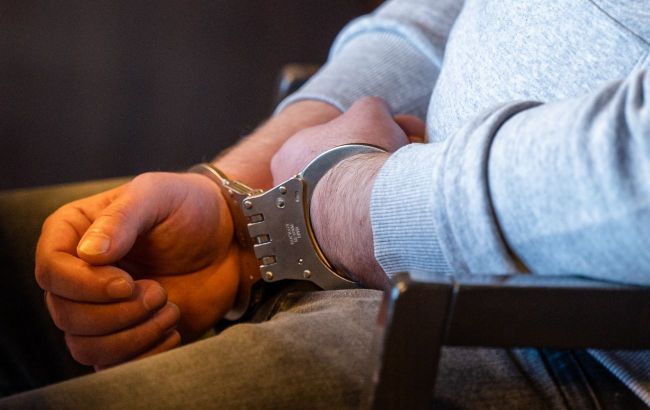 Convicted (illustrative photo:GettyImages)
A Ukrainian national who staged a scripted interview about mobilization in Odesa for Russian television has been sentenced to seven years in prison, according to the Office of the Prosecutor General.
According to the prosecution, the convicted individual, in collaboration with a friend who posed as a pseudo-journalist, produced a video on behalf of the Russian propaganda channel REN TV. They recorded a staged interview with someone pretending to be a staff member of the Odesa Regional Military Commissariat and the Security Service of Ukraine.
In the video, the convicted person portrayed himself as a military officer and falsely claimed to be hunting down men of draft age to avoid his own mobilization. He stated that the questions and answers in the interview were provided to them by Russian propagandists.
The hostile propaganda was broadcast on the Russian state channel REN TV and online.
Photo: Convicted collaborator (t.me/pgo_gov_ua)
Collaborators in Ukraine
On October 4, the Security Service of Ukraine (SBU) announced that a criminal investigation has been initiated against 14 metropolitans of the Moscow Patriarchate of the Ukrainian Orthodox Church, who were allegedly collaborating with Russia.
Additionally, we reported on the detention of two internet collaborators who called for the "annexation" of Mykolaiv and Zaporizhzhia to Russia. It was revealed that they were agents of Russian intelligence.