Cities to live cheaper: Comparison of apartment prices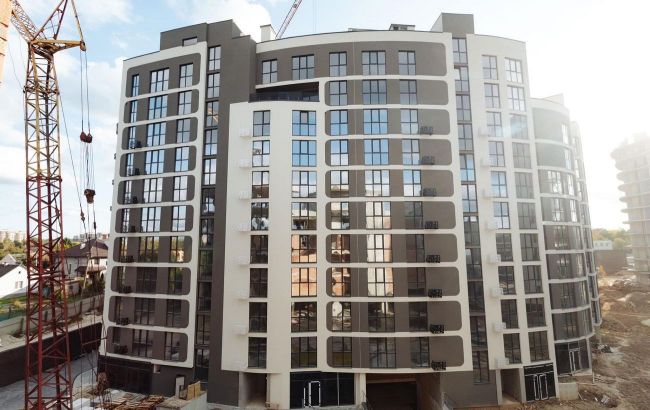 Residential complex in Lviv (photo: facebook.com/paruspremium)
During the full-scale war, the western regions of Ukraine became havens for internally displaced persons from areas affected by military operations. Along with this influx of people, real estate prices increased in regional centers in the western part of the country, as well as in smaller towns. Both rental and purchase prices for apartments have gone up.
Real estate market analyst Victoriia Bereschak has analyzed the prices for renting and buying property in Uzhhorod, Lviv, and Ivano-Frankivsk in the autumn of 2023.
The demand for housing remains strong. Most sought-after regions for housing
At the beginning of the full-scale war, due to internal migration and pent-up demand during periods of closed property registries, people wished to settle in new places and acquire homes, but often couldn't do so due to psychological distress and various limitations.
"At that time, for several months, we indeed witnessed significant interest in real estate purchases in certain regions," previously explained Victoriia Bereshchak to RBC-Ukraine.
The record-holding regions were:
Lviv region;

Zakarpattia (Uzhgorod);

Ivano-Frankivsk;

Ternopil.
At the beginning of the full-scale war, there was more active buying in the western regions, both on the primary market (which is more developed there) and in the central and eastern regions (such as Dnipro). The secondary market was also in demand. Central Ukraine gained popularity as well.
Now, western regions still maintain their popularity among those considering Lviv, Uzhgorod, and other places to live.
"Western regions still serve as hubs for a significant number of internally displaced persons, so prices for renting and buying real estate in Lviv, Uzhgorod, and Ivano-Frankivsk remain high. Among these three cities, Lviv is unquestionably the most expensive. Uzhgorod ranks second in terms of prices, with Ivano-Frankivsk at the bottom of the list," explains Victoriia.
Photo: A project of one of the residential complexes in Uzhgorod (facebook.com/KhustSky Residential Complex)
Purchase and Rental. What are the housing prices in Uzhhorod, Lviv, and Ivano-Frankivsk
On the primary market, the average cost per square meter in these cities is:
in Lviv: 48,500 UAH/sq.m;
in Uzhhorod: 41,500 UAH/sq.m;
in Ivano-Frankivsk: 28,500 UAH/sq.m.
"A one-bedroom apartment in Lviv, on average, will cost between $50,000 and $60,000, depending on the location. In Uzhhorod, it's around $40,000 to $45,000, and in Ivano-Frankivsk, it ranges from $30,000 to $35,000," the market observer states.
The price will directly depend on the location and transportation connections, the infrastructure of the area, especially the presence of social and household infrastructure, and proximity to the city center.
Rental prices in these regions are quite varied and depend on many factors, including the quality characteristics of the property (location, infrastructure, renovation, and furnishings of the apartment, among others) as well as the often inflated expectations of property owners.
"If we calculate the average weighted cost, one-bedroom apartments in Lviv would be in the range of 13,000 to 17,000 hryvnias per month, in Uzhhorod – 10,000 to 12,000 hryvnias per month, and in Ivano-Frankivsk – 12,000 to 14,000 hryvnias per month," Victoriia Bereschak explains.
Property prices per square meter continue to rise in Ukraine. We previously reported on the three most expensive cities in Ukraine in terms of apartment prices.