Cholera outbreaks avoided after Kakhovka HPP explosion: Ukrainian Ministry of Health states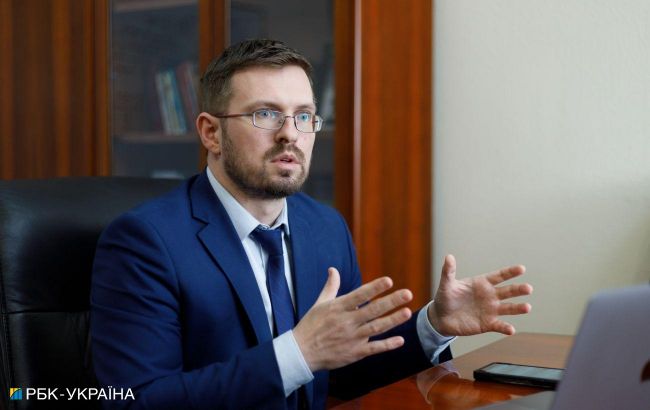 Ukraine's Chief State Sanitary Doctor Ihor Kuzin (Photo: Vitalii Nosach- RBC-Ukraine)
The main stage of the disaster response at the Kakhovka Hydroelectric Power Plant (HPP) has concluded, with over three thousand people screened for cholera. Fortunately, an outbreak of the disease has been averted, according to Ukraine's Chief State Sanitary Doctor Ihor Kuzin.
According to him, immediately after the terrorist attack at the Kakhovka HPP, 97 groups for operational response to biological, chemical, and radiation threats were formed on the territories of the Dnipro, Zaporizhzhia, Kherson, Mykolaiv, and Odesa regions, based on disease control and prevention centers.
"Daily monitoring was conducted, thanks to the coordinated work of specialists from the Disease Control and Prevention Center and healthcare professionals, emergency services, and the exchange of information with local authorities. Also, people adhered to restrictions and recommendations, which allowed us to prevent outbreaks of infectious diseases," Kuzin said.
Outbreaks of cholera were successfully avoided
To prevent the deterioration of the sanitary situation, three infectious hubs were deployed in the affected areas to treat patients with suspected acute gastrointestinal infections and cholera.
These facilities were equipped with special sets of medicines, and more than three thousand people with acute gastrointestinal infections were screened for cholera. According to Kuzin, no cases of the disease were recorded.
Where monitoring is still ongoing
Since July, in the affected communities where the water has completely receded, and the land has dried up, experts have examined over 100 soil samples in the Mykolaiv and Kherson regions that were flooded.
Regarding water, including seawater and river water, monitoring will continue from surface water bodies. In case of any deviations or non-compliance with sanitary and hygienic standards, the Disease Control and Prevention Centers will inform local authorities and communities about possible risks.
Sabotage by Russians at the Kakhovka HPP
Recall that in early June, Russian occupiers blew up the dam of the Kakhovka Hydroelectric Power Plant. As a result, a series of settlements in the south were flooded.
The Russians began accusing Ukraine of a supposed missile strike. However, such fantasies were quickly debunked – Western media sought comments from engineering experts who asserted that only an internal explosion could cause such destruction.
Ukraine's Minister of Internal Affairs, Ihor Klymenko, stated that as a result of the Kakhovka HPP's destruction, 31 people had died. According to the Kyiv School of Economics, the direct damages caused by the Russians' sabotage at the Kakhovka HPP amount to at least $2 billion.