Chinese warship may harmed Australian divers near Japan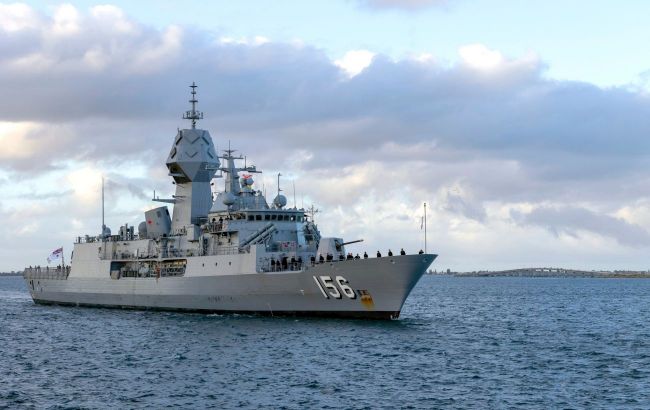 Chinese destroyer may have injured Australian divers (Photo: facebook.com/defenseaustralia)
A Chinese warship's sonar pulses in Japan's exclusive economic zone may have harmed Australian divers, according to Bloomberg.
Australian Defense Minister Richard Marles stated that the Chinese People's Liberation Army destroyer disregarded the Australian Navy's request to keep a distance from divers servicing the HMAS Toowoomba.
The divers were removing nets that had entangled the propellers of an Australian vessel operating in Japan's economic zone to enforce UN sanctions.
"Medical assessments conducted after the divers exited the water identified they had sustained minor injuries likely due to being subjected to the sonar pulses from the Chinese destroyer," Marles' office said, calling the incident "unsafe and unprofessional conduct."
The Australian Navy deemed the incident as hazardous and unprofessional conduct.
The Australian vessel was enforcing North Korean sanctions in Japanese waters.
Tensions between China and its Western allies
Chinese military vessels sometimes sail too closely to the coasts of Japan and South Korea, demonstrating reckless behavior toward the countries' military aircraft and ships. In August of this year, 11 Chinese and Russian warships were spotted near the southern islands of Japan, causing the Japanese government to express "serious concern" about what it called a show of force by its neighbors.
In May, the Japanese foreign minister cautioned that China and Russia were enhancing their military collaboration, which involved joint bomber flights and naval exercises.