Chinese firm sold satellites to Wagner PMC for surveillance of Ukraine - AFP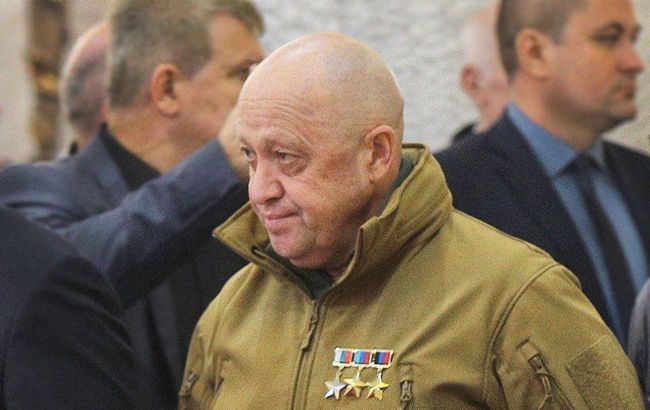 The leader of the Wagner Private Military Company, Yevgeny Prigozhin (Photo: rosmedia)
The PMC Wagner allegedly purchased two satellites from a Chinese company last year to conduct reconnaissance and monitor Ukraine, according to AFP.
The contract was reportedly signed in November 2022. The satellite images were also said to have been used to assist Wagner mercenaries in Africa and even in an attempted coup in Russia.
According to the contract, written in English and Russian and signed on November 15, 2022, Beijing Yunze Technology Co Ltd sold two high-resolution observation satellites to the company "Nika-Fruit". They belonged to the Chinese space giant Chang Guang Satellite Technology (CGST). "Nika-Fruit" belonged to the leader of the PMC Wagner Yevgeny Prigozhin. The contract's value was $30 million, including satellites and additional services.
AFP reported that the contract also involves providing images upon request, allowing "Wagner" to obtain satellite images from Ukraine.
Not the first case of cooperation
Previously, Sky News reported that the Chinese satellite company Spacety provided aerial photographs to the Russian mercenaries of the PMC Wagner.
The space company Spacety, based in Beijing with an international headquarters in Luxembourg, specializes in small satellites and satellite services.
Wagner mercenaries return to Ukraine
According to British intelligence, in recent weeks, hundreds of fighters formerly associated with the Wagner group have begun to redeploy to Ukraine separately and in small groups to participate in the war as part of various Russian units.
According to the Advisor to the Head of the Office of the President of Ukraine, Mykhailo Podolyak, these remnants are plugging holes in the Bakhmut front, and the PMC "Wagner" no longer exists.
The spokesperson for the Military Group East of the Armed Forces of Ukraine, Illya Yevlash, announced that the Wagner mercenaries are present in the territory of the Eastern grouping of forces. Some mercenaries are re-signing contracts with the Russian military and returning to Ukraine from Belarus.