China to spend record $40 billion on microchip production - Reuters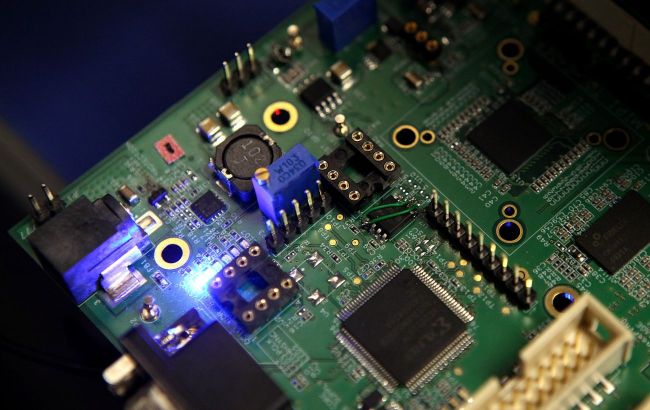 China to spend $40 billion on microchip production (Getty Images)
China is set to launch a new state-backed investment fund with the aim of raising around $40 billion for its semiconductor sector. According to Reuters, the country is ramping up efforts to catch up with the United States and other competitors.
It is likely to be the biggest of three funds launched by the China Integrated Circuit Industry Investment Fund, also known as the Big Fund. Its target of 300 billion yuan ($41 billion) outdoes similar funds in 2014 and 2019, which according to government reports, raised 138.7 billion yuan and 200 billion yuan respectively.
One of the main areas of investment will be equipment for chip manufacturing, anonymous Reuters sources revealed.
President Xi Jinping has long stressed the need for China to achieve self-sufficiency in semiconductors. That need has become all the more pressing after Washington imposed a series of export control measures over the last couple of years, citing fears that Beijing could use advanced chips to boost its military capabilities.
In October, the U.S. rolled out a sweeping sanctions package that cut China's access to advanced chipmaking equipment and U.S. allies Japan and the Netherlands have taken similar steps.
According to two sources, the new fund has been approved by Chinese authorities in recent months. China's Ministry of Finance plans to allocate 60 billion yuan. Other participants are currently unknown.
Investment
The fundraising process is expected to take several months, and it is currently unclear when the third fund will be launched or if there will be further changes to the plans.
The sponsors of the previous two funds of the Big Fund include the Ministry of Finance and wealthy state-owned enterprises such as China Development Bank Capital, China National Tobacco Corporation, and China Telecom.
Despite those investments, China's semiconductor industry has struggled to play a leading role in the global supply chain, especially for advanced chips.
The European Union will be seeking to tighten control in countries experiencing an influx of EU advanced technologies and other goods that Russia could potentially use for military purposes against Ukraine.