China fired its defense minister: He haven't appeared in public for two months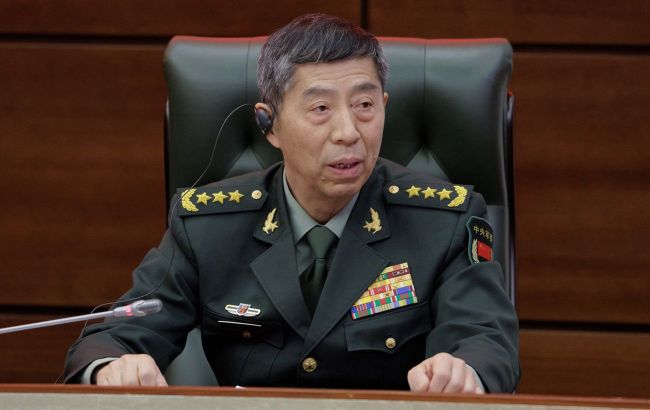 Former Chinese Defense Minister Li Shangfu (Photo: mil.ru)
The Chinese authorities have removed Li Shangfu from the position of Minister of Defense after he had been out of the public eye for nearly two months, according to the South China Morning Post.
The agency notes this became known "after several weeks of rumors about the fate of the Chinese general, who fell under U.S. sanctions and had not been seen in public since the end of August."
The decision for his resignation was approved by the Standing Committee of the National People's Congress.
However, the official reason for Li Shangfu's resignation is still unknown. His successor has not been publicly named either.
Background
Media had previously reported that China's Minister of Defense, Li Shangfu, who disappeared from public view, is the subject of an investigation by Beijing and has been relieved of his post.
The publication reported that three U.S. officials, as well as two individuals from intelligence, stated that the United States had determined that Li had been relieved of his duties as minister.
Li has been under U.S. sanctions since 2018 for cooperation with the Russian defense industry - he bought Russian Su-35 fighters and S-400 anti-aircraft missile systems.
Li visited Russia in August to participate in a security conference near Moscow. Two days later, the government of Belarus published photos of Li meeting with Belarusian President Alexander Lukashenko in Minsk.
He was last seen in Beijing on August 29, when he delivered a keynote address at a security forum with the participation of African countries.
U.S. Ambassador to Japan Rahm Emanuel stated the day before that Li "has not been seen or heard from for three weeks" and that the minister may have been placed under house arrest.
Li Shangfu became the second minister suddenly removed from office. In July, China's Foreign Minister Wang Yi disappeared and was dismissed without explanation.