Ukrainian head of military recruitment center detained - State Bureau of Investigations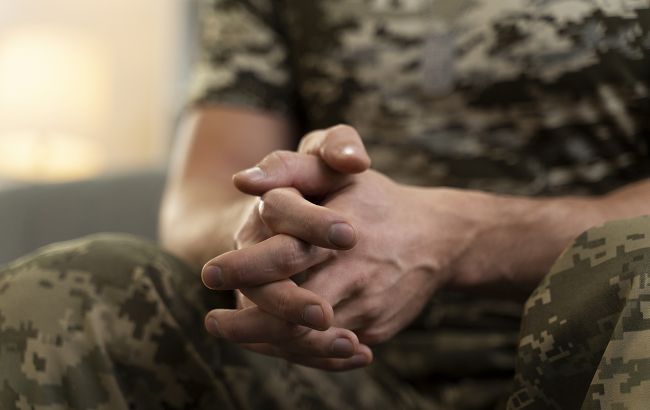 The chief military commissar of the Rivne region beat a subordinate (Photo: facebook com NGUmainpage)
Law enforcement officers have detained the heads of the regional and district military commissariats in the Rivne region, Ukraine. They are involved in the beating of a subordinate, according to the State Bureau of Investigations (DBR).

According to the investigation, the colonel and the lieutenant colonel learned that the driver of a shooting unit from one of the military units of the Rivne District Military Commissariat was planning to report their misconduct during service. In response, they decided to beat the man.
The regional military commissioner personally assaulted the serviceman while the district commissioner recorded the incident on the phone.
"During the conduct of 'disciplinary measures," physical beating was used. The officials also forced the victim to kneel and beg for forgiveness," the DBR reports.
On July 26, the investigators conducted six searches at the suspects' premises. They found and seized phones, one of which belonged to the victim. A bat was also found at the residence of the regional military commissioner.
Additionally, the district military commissioner was found to have eight packages of a white substance that may be amphetamines, along with drug paraphernalia. The official was arrested and charged with illegal possession of psychotropic substances with the intent to distribute on a large scale (Part 2, Article 307 of the Criminal Code of Ukraine). He faces up to 10 years in prison with property confiscation.
The head of the Rivne region Military Commissariat, who assaulted the soldier, was served with a notice of suspicion of abuse of office (Part 5, Article 426-1 of the Criminal Code of Ukraine). He may face up to 12 years in prison.
The law enforcement officers have applied to the court regarding the selection of preventive measures and suspension from office.
Scandal with the Odesa military commissioner
Recall that earlier, law enforcement officers detained former Odesa military commissioner Yevhen Borisov. He is suspected of illegal enrichment during the war, abuse of official position, sale of "white tickets," and evasion of duties.
Following this, mass inspections of military commissariats were initiated in Ukraine, and the DBR announced new suspicions.
In addition, Ukrainian President Volodymyr Zelenskyy stated that 11 regions are under exceptional control due to inspections of military enlistment offices.