Capitulation of democracy: Zelenskyy's Office assesses risks for Ukraine after U.S. elections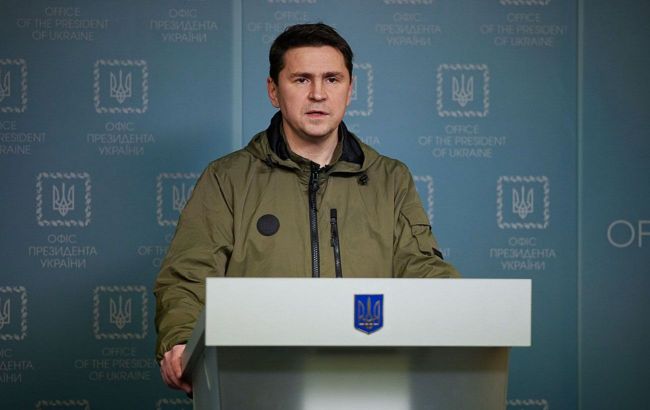 Mykhailo Podolyak, advisor to the Head of the President's Office (Photo: Vitalii Nosach, RBC-Ukraine)
In the United States, they will not accept capitulation after the presidential elections. Ukraine will continue to receive the necessary assistance, according to Mykhailo Podolyak, an advisor to the head of the Office of the President.
Podolyak emphasizes that there is currently a belief that elections in various countries, including the United States, may change the format of support for Ukraine or even cease it altogether. However, this will not happen.
"Because in order to really stop support for Ukraine, any candidate politician would have to come out and directly say: "We are afraid of Russia; we want to lose to a weak Russia; we have always lied to you that basic values such as freedom and democracy are worth defending; we want chaos, wars, terrorism, lawlessness sponsored by Russia to come to the world...,'" explained the advisor to the Office of the President of Ukraine.
According to Podolyak, no country in the world will accept the capitulation of democracy after elections, and therefore, Ukraine will continue to receive comprehensive support until a just conclusion to this war is reached.
"Therefore, do not waste your emotions on evaluating fakes, pro-Russian propaganda and outright stupidity...," Podolyak added.
U.S. elections
The presidential and parliamentary elections in the United States are scheduled for November 5, 2024. Currently, the main Democratic candidate for the presidency is the incumbent White House leader, Joe Biden, and for the Republicans, it is Donald Trump.
President Volodymyr Zelenskyy acknowledged that the future U.S. elections would undoubtedly have an impact on Ukraine's support, which could be either positive or negative.
"From our side, we will dedicate all our time, all our energy. We will put all our time, all our energy into constantly cooperating with the USA," said Zelenskyy.