Canada to scrap armored vehicles instead of transferring them to Ukraine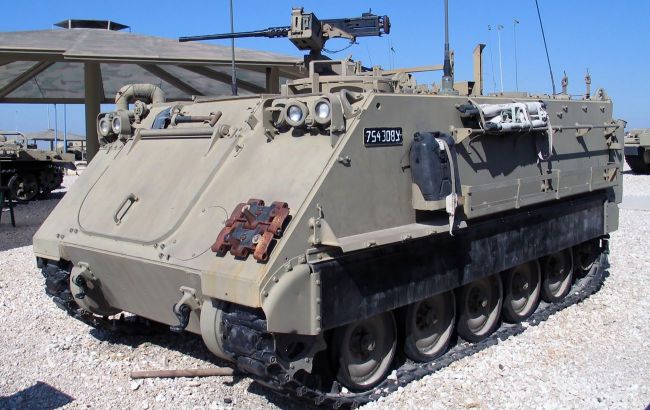 Illustrative photo (Photo: wikimedia.org)
In the Canadian military, there are dozens of old armored vehicles that it plans to decommission this year, despite a private company offering to refurbish them for use in Ukraine, according to CBC.
The Canadian Ministry of National Defense states that 67 tracked light armored vehicles (TLAV) out of a fleet of 140 are either "parked awaiting final demilitarization and disposal, or are being used as a source of spare parts" for the remaining 73 vehicles still in operation.
According to the department, all the M113 armored vehicles currently in service, which have been in operation for several decades, are in "poor condition" and are awaiting disposal.
Furthermore, the Canadian military plans to decommission 195 LAV II Bisons and 149 Coyote armored reconnaissance vehicles this year.
Armatec Survivability, a company based in Ontario, had offered to refurbish the surplus armored vehicles.
Any equipment donated by Canada must be battlefield sustainable, but more importantly, must meet a specific need identified by Ukraine and be equipment that the Ukrainians are trained to use and have the resources and capabilities to maintain," the department said.
However, it is noted that Ukraine has previously received over 500 units of vehicles of the same model from the U.S., Lithuania, Denmark, Spain, Italy, and other countries.
M113s for Ukraine
In July, the Dutch Minister of Defense, Kajsa Ollongren, announced that Ukraine would receive a batch of M113 armored vehicles from three European countries in the near future.
The minister noted that these armored tracked vehicles also helped safely transport soldiers.
The Dutch Minister of Defense explained that these deliveries would be carried out in cooperation with Belgium and Luxembourg. At that time, the Dutch Ministry of Defense also reported that the M113 would be equipped with a remotely controlled weapon system. Machine guns can also be installed on the vehicle. Ukraine would also receive the necessary spare parts.