Canada's military chief calls for urgent ammo production boost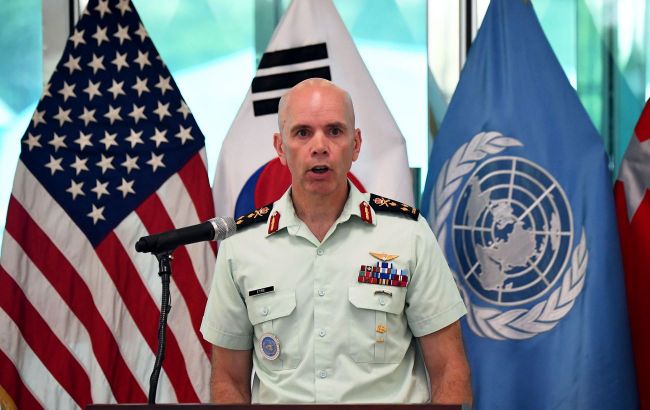 Chief of the Canadian Defense Staff Wayne Eyre (Getty Images)
The shortage of ammunition in Canada has reached a critical state, and the country needs to urgently increase the production of critically important artillery shells, according to Chief of the Canadian Defense Staff Wayne Eyre, reports CBC News.
He recently told a House of Commons committee that if Canadian troops were called upon to fire their big guns at the same rate as Ukrainian troops fighting to repel the Russian invasion, their supply of shells would last for only a few days.
The media notes that most of Canada's key allies have signed agreements with ammunition suppliers to increase the monthly production of artillery shells. Primarily, it concerns 155mm ammunition used in Canadian M777 howitzers.
How many shells Canada produces per month
The federal government has yet to reach its own deal to boost the supply of shells, the Commons defense committee told.
"I am very concerned about our ammunition stocks," said Eyre. "NATO high-readiness forces ask us to have what's called 30 days of supply."
Canada currently produces 3,000 155mm artillery shells per month as part of its ammunition supply program. According to Eyre, production has not increased since the start of Russia's full-scale invasion of Ukraine.
What the Ministry of Defense says
Defense Minister Bill Blair also states that Canada needs to produce a more lethal and accurate 155mm shell known as the M-795 variant. It has a greater range and a larger blast radius than the M-107 shells currently produced by the federal government.
Deputy Defence Minister Bill Matthews said discussions are ongoing with the companies involved in the munitions supply program. One of the topics of those discussions is the fact that Canada does not produce "the most desirable variant" of 155mm shells.
The media notes that since the start of the full-scale invasion, Canada has supplied Ukraine with five separate batches of 155mm artillery ammunition, totaling 40,000 rounds. Half of them were purchased from the U.S. government, and the other half was provided to the Canadian Armed Forces.
Buying ammunition for Ukraine and its production worldwide
Previously, Reuters reported that Germany was in talks with the Netherlands and Denmark about joint ammunition purchases.
"Germany is ready to open its framework contracts (for the procurement of ammunition) to our partners as Defence Minister Boris Pistorius pledged earlier this year," the source said, without specifying the type of ammunition.
It was recently announced that Estonia would also join Germany's framework contract for ammunition supplies to Ukraine.
Bloomberg reported that the United States wants to achieve a production of 100,000 155mm artillery shells per month.