Is it possible to liberate Bakhmut without surrounding the entire city? Expert's response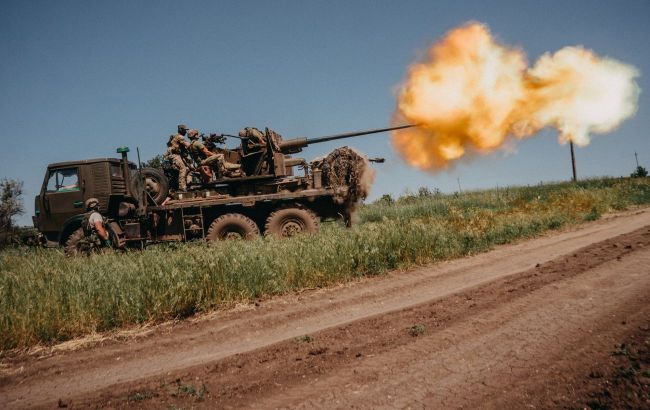 Can the Armed Forces of Ukraine liberate Bakhmut without surrounding the entire city? Expert's response
To liberate Bahmut in the Donetsk region and bring it back under the control of the Armed Forces of Ukraine, there's no need to surround the city from all sides. An alternative strategy can be employed, according to the article by RBC-Ukraine "Focus on Crimea and a New Impetus in the South: The Advancing Counteroffensive of ZSU."
"It's not necessary to surround it (Bakhmut - Ed.) from all sides immediately; we can strike from the south, drive out the enemy from Bakhmut, and then move further to the north," says military expert Oleksii Hetman.
Hetman points out that there are reasons why the southern thrust is more active than the northern one.
"Most likely, the Russians have a stronger defense on the north and have concentrated more troops there. For us, this doesn't change the task, which is to encircle the city," clarified the expert.
On the other hand, the head of the Сenter of Military Law Researches, Oleksandr Musiienko, believes that the advance on Bakhmut could have been swifter if the Defense Forces had sufficient artillery and other resources.
"In that case, I believe our units would have already liberated Bakhmut. But it's evident that, from the perspective of the counteroffensive, the priority is the South. Hence, the troops around the Bakhmut area are accomplishing a phenomenal task, achieving success," he added.