Bus accident near Venice: Number of Ukrainian casualties increased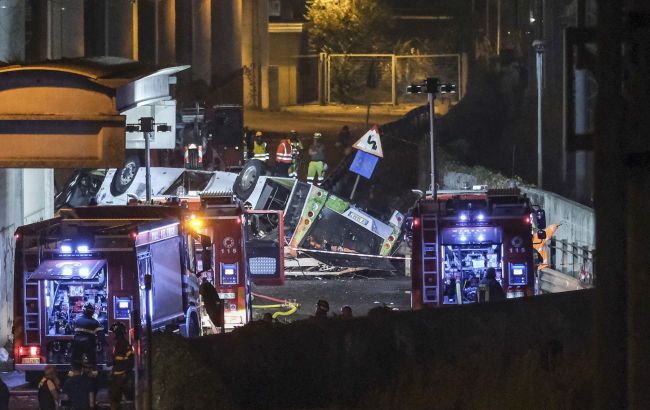 A bus carrying Ukrainians was involved in a traffic accident near Venice, with casualties reported (photo: Getty Images)
The Italian authorities have identified the individuals who tragically lost their lives in the bus accident near Venice. Among the victims are nine Ukrainians, according to Аnsa.
According to the Venice Prefecture, among the 21 fatalities, there were 9 Ukrainians, 4 Romanians, 3 Germans, 2 Portuguese, a Croatian, a South African, and an Italian.
As for the injured, 13 out of 15 hospitalized individuals have been identified, including 5 Ukrainian citizens.
Investigators are reviewing external surveillance camera footage to reconstruct the sequence of events.
What is known about the tourist bus accident near Venice?
Near the Italian city of Venice, in the Mestre area, a bus carrying 40 tourists veered off an overpass and fell from a height of approximately 30 meters.
As a result, 21 people lost their lives, including two children. Initially, local media reported that the municipal bus, which was transporting tourists to a campground, veered off the road and crashed near the railway tracks.
According to one version of the accident reported in the media, the driver experienced a medical issue, while another version suggests that something ignited inside the bus before the accident. However, witnesses questioned by the police do not confirm the second version.
The Ministry of Foreign Affairs of Ukraine reported that 4 Ukrainians died in this accident, and 4 others were injured.