Bulgaria equips coast guard with missiles amid Russian threats in Black Sea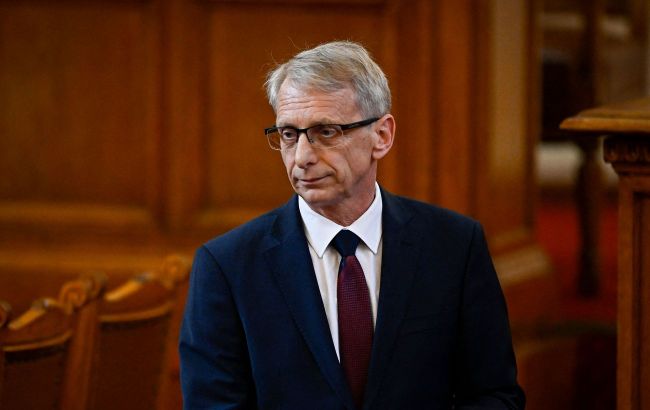 Prime Minister of Bulgaria Nikolai Denkov (Getty Images)
Bulgaria has begun equipping its coastal guard with missiles to prevent anyone from approaching Black Sea cities, according to Prime Minister of Bulgaria Nikolai Denkov, Novinite.com reports.
Denkov emphasized that Bulgaria must develop its naval forces so that they are sufficiently prepared to defend the country.
The reason for his comment was the tension in the Black Sea caused by Russian aggression in Ukraine.
"At the moment we do not see a direct threat to Bulgarian ports, but force is answered with force. That is why we have started buying missiles for the coast guard, so that no one dares to approach our Black Sea cities," he said
The aggressor aims to regain imperial power
According to him, the national interest of Bulgaria is that the frontline and the aggressor in the face of Russia be as far as possible from the country's borders. This was also the reason why Bulgaria supported Ukraine in all possible ways.
"Russian politicians have repeatedly said that after Ukraine, the Baltic republics and Moldova follow. It is high time that the Bulgarian citizens open their eyes that there is an aggressor who wants to regain imperial influence," Denkov added.
Bulgaria must have no dealings with Russia
The Prime Minister clarified that there is no way Bulgaria can work with Russia on any energy projects, especially related to the "Belene" NPP.
In his words, "the aggressor will be under European sanctions for many years" and therefore it is best for the country to sell the equipment of the unrealized nuclear power plant to Ukraine, which is showing interest.
Bulgaria and its relations with Russia
Since the beginning of the war in Ukraine, Bulgaria has condemned Russia's actions, supported sanctions against the Kremlin, and regularly sent aid, including assistance to the Ukrainian Armed Forces.
It was previously reported that Prime Minister Nikolay Denkov wanted to cleanse the country's intelligence services of Russian influence, but President Rumen Radev does not share his views and may obstruct important reforms.
Recently, 5 high-ranking Bulgarian politicians received protection from the National Security Service due to threats from Russia.