Bulgaria approves supplying hundred armored personnel carriers to Ukraine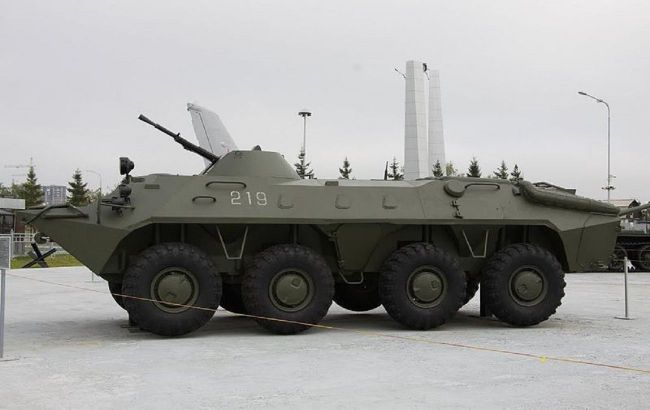 Illustrative photo (wikipedia.org)
The Bulgarian government today, August 4th, approved the supply of nearly a hundred armored personnel carriers to Ukraine, according to the "24 Chasa".
That pertains to the approval of an agreement between the Ministry of Internal Affairs and the Ministry of Defense of Ukraine regarding the free provision of armored vehicle technology.
Now, the Minister of Internal Affairs, Kalin Stoyanov, will conduct negotiations and sign the agreement.
The provision of armored vehicles not in use by the Ministry of Internal Affairs was agreed upon during the visit of the President of Ukraine, Volodymyr Zelenskyy, to Bulgaria last month.
What is known about the equipment supplied to Ukraine
Previously, Deputy Ivaylo Mirchev explained that this concerns around a hundred armored personnel carriers. He is one of the initiators of this decision project. Bulgaria will provide additional spare parts and armaments along with the armored personnel carriers.
These are combat vehicles from the 1960s and 1970s. They were purchased a long time ago but have never been used before. They are owned by the Ministry of Internal Affairs, from where the opinion was expressed that they are unnecessary.
Military aid from Bulgaria
Previously, Bulgaria may provide Ukraine with approximately 100 armored personnel carriers from the Ministry of Internal Affairs inventory.
Recently, the Bulgarian government approved a new package of military-technical assistance for Ukraine. In terms of its volume, it can be compared to the first aid package.
Also, the Bulgarian government has decided to join the joint procurement of ammunition for Ukraine within the framework of the European Defense Agency project, in which 24 EU member states and Norway are already participating.