Buckingham Palace's thrifty practices: Saving money on every detail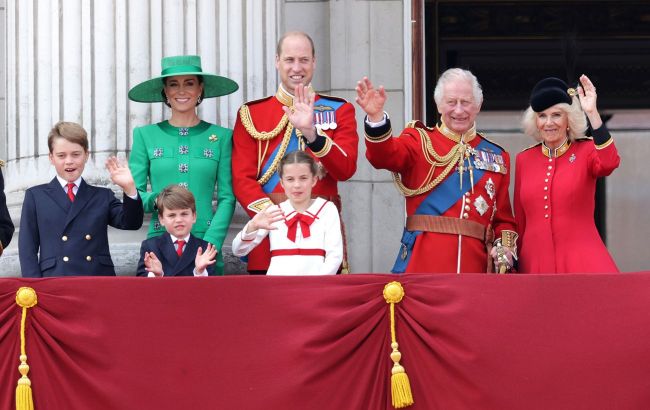 Buckingham Palace is saving money (Photo: Getty Images)
Members of the royal family are forced to save money, although it might seem surprising. However, in reality, monarchs often face financial constraints similar to those experienced by non-royal individuals. That's why the late Queen Elizabeth II devised several money-saving methods that her family continues to use today.
How Buckingham Palace saves money is detailed by RBC-Ukraine, according to the renowned British newspaper, The Irish Sun.
Heating only one room
During her lifetime, Queen Elizabeth advised heating only one room using an electric fireplace. Such devices were already noticed in the royal palace within ordinary fireplaces. Even if foreign guests arrive at Buckingham Palace or Balmoral Castle, only one room will be heated. This method makes sense for smaller well-insulated rooms to retain heat and prevent unnecessary expenditure.
Preserving wrapping paper
Historian Kate Williams mentioned in her book "Young Elizabeth: The Making of Our Queen" that Queen Elizabeth II saved wrapping paper and ribbons from gifts she had previously received. This way, she could reuse them the following year, saving on packaging.
IKEA enthusiasts
In 2018, Prince William and Kate revealed that the bedrooms of Prince George and Princess Charlotte contained furniture from IKEA. This cost-effective furniture was considerably cheaper than expensive wooden pieces with luxurious embellishments. During their visit to the National Museum of Architecture and Design in Stockholm, the couple confessed to being fans of this brand.
Turning off lights
Despite her title, Queen Elizabeth always remembered to turn off lights in rooms and even walked through palace corridors to do so. Buckingham Palace has approximately 40,000 light bulbs, so she ensured that electricity was not wasted. It's known that the Queen placed signs in the palace reading: "The attention is drawn of all members of staff to the need to switch off unwanted lights. By Order of The Master of The Household."
Every detail counts
Royal family members are advocates for not wasting food. The palace's head chef until 2000, Carolyn Robb, mentioned that Prince Charles insisted on being served only the amount of food he intended to eat to prevent waste. If anything remained after one dinner, the leftovers were used to prepare another dish for the next meal, avoiding wastage.
Previously, we shared interesting facts about the 75-year-old King of the United Kingdom, Charles III.