British intelligence explains Russians' low morale and inability to advance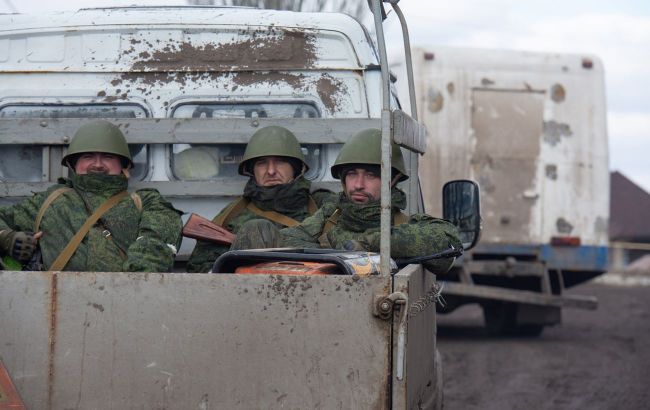 The Russian army cannot advance because of low morale (Getty Images)
The lack of rotation among mobilized troops in the Russian army is severely affecting their morale and combat readiness. Unprepared units are incapable of advancing, according to the Ministry of Defense of the United Kingdom.
As outlined in the report, today, on September 21, 2023, is the anniversary of Russian President Vladimir Putin's announcement of the 2022 'partial mobilisation' which saw around 300,000 Russian reservists called up to serve in Ukraine.
However, on September 15, 2023, Russian State Duma Defence Committee Chair and former general Andrei Kartapolov reiterated that mobilised personnel were obliged to serve for the duration of the "special military operation". He also stated that in a new admission of the stark situation at the front it was not possible for personnel to be rotated out of the operational zone during their service.
According to British intelligence, the absence of regular unit rotations out of combat duty is highly likely one of the most important factors contributing to low Russian morale, and the Russian Army's failure to conduct higher-level training since the invasion.
"The lack of such training is highly likely contributing to Russia's difficulties in conducting successful complex offensive operations," the Ministry of Defense of the United Kingdom wrote.
Ukrainian counteroffensive
In the first month following the invasion in February 2022, the Russian army captured a significant portion of Ukrainian territory. The occupiers were forced to withdraw from northern Ukraine in March-April. In September, the Ukrainian Armed Forces liberated parts of the Kharkiv region, and in November, they regained control of portions of the Kherson region.
As stated by the Chairman of the Joint Chiefs of Staff of the United States, General Mark Milley, Ukraine has already reclaimed 54% of the occupied lands to date and continues to liberate its territories.
In early June, the Ukrainian Armed Forces initiated a counteroffensive in southern Ukraine, liberating approximately ten populated areas and 260 square kilometers of territory during this time.