Britain deployed Typhoon fighter jets to Poland to protect airspace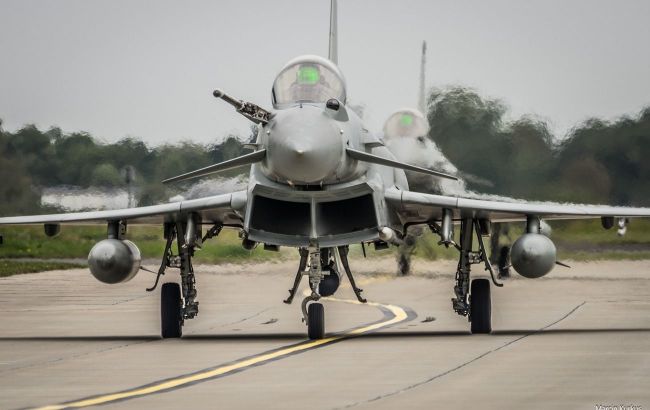 Britain has deployed Typhoon fighter jets to Poland to protect its airspace (Photo: twitter.com/Poland_MOD)
The United Kingdom has deployed Typhoon fighter jets to Poland to assist in safeguarding the country's airspace, according to the Polish Minister of Defense, Mariusz Błaszczak.
"The Royal Air Force Typhoon fighters are already in Poland. British pilots, together with the crews of our F-16s, will patrol the airspace of Poland," said Błaszczak.
Photo: Typhoon fighter jets in Poland (twitter.com/Poland_MOD)
According to him, the deployment of British fighter jets resulted from negotiations with the British Minister of Defense.
Rocket incident in Poland
Last year, two rockets fell on Polish territory, leading to the deaths of civilians. This occurred during the Russian mass attack on Ukraine.
Warsaw and Washington suspected that these were missiles from a Ukrainian SAM system. Recently, the Polish prosecutor's office "officially confirmed" this version.
Fragments of the missile were also found in Poland this year. The prosecutor's office has initiated an investigation.