Britain appoints new defense minister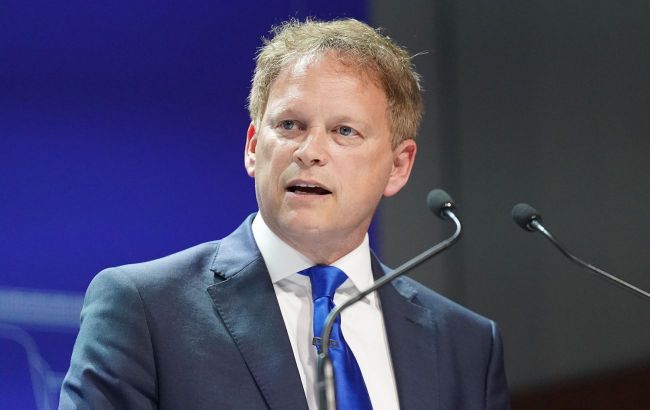 Grant Shapps (Getty Images)
British Prime Minister Rishi Sunak has appointed Grant Shapps as a new Defense Minister, according to the British government's Twitter account.
As expected, the experienced government official, Grant Shapps, has taken the helm of the British Ministry of Defense. Prior to this appointment, Grant Shapps held the position of Minister for Energy and Carbon Neutrality in Britain, signaling further government reshuffling under Rishi Sunak.
"As I take on my role at the Ministry of Defense, I am looking forward to working with the brave men and women of our armed forces who defend our nation's security. And continuing the U.K's support for Ukraine in their fight against Putin's barbaric invasion," said the new minister.
What is known about Shapps?
Grant Shapps began his political career in 2005 and served as a Member of Parliament. In 2012, he became the co-chairman of the Conservative Party. That same year, he joined the government and became a Minister in the Cabinet of Ministers.
This marks Shapps' fifth appointment to a government position over the past year. He previously served as the Minister of Transport during Boris Johnson's premiership and briefly held the position of Minister of Internal Affairs under Liz Truss. In Rishi Sunak's government, Shapps served as the Secretary of State for Business and also led the energy portfolio.
Shapps' stance on Ukraine
The new Defense Minister, Grant Shapps, supports Ukraine and condemns Russia's expansionist aggression. In the spring of 2022, he announced that he had welcomed a Ukrainian refugee family into his home.
On August 25, Shapps visited Ukraine. He called Ukrainians a strong nation that is moving forward despite Russian attacks.
"Our support for Ukraine is unwavering in the face of Putin's barbaric invasion – the UK continues to stand with Ukraine as they repel Russian attacks and rebuild their country," he said.
What I saw in Kyiv this week was a people resolute in their defiance against Putin's tyranny and Russia's aggression...

And a nation standing strong and powering ahead in spite of constant attacks pic.twitter.com/tB50EuciyJ

— Rt Hon Grant Shapps MP (@grantshapps) August 25, 2023
Wallace's resignation
It became known today that Ben Wallace has officially resigned as the UK's defense secretary, having held this position since 2019.
Wallace also actively supported Ukraine, opposing Moscow. However, a scandal emerged at the NATO summit in Vilnius, where Wallace said that Ukrainians should be more grateful for the assistance provided, and that "Western countries are not Amazon" and cannot fulfill all of Ukraine's requests.
Later, British Prime Minister Rishi Sunak had to justify his minister's remarks.