Borrell on EU conclusions about Ukraine: No report yet, we're working on it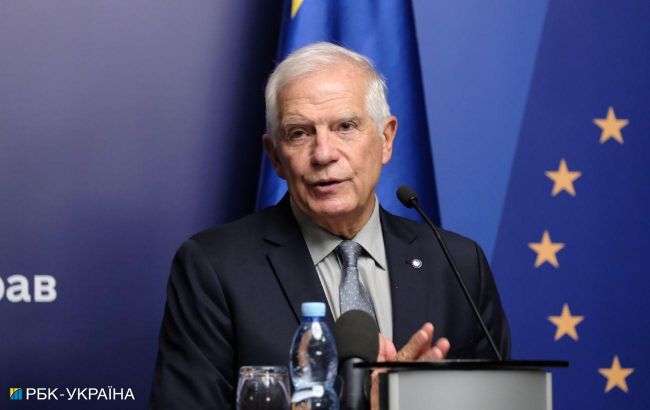 High Representative of the European Union for Foreign Affairs and Security Policy Josep Borrell (RBC-Ukraine, Vitalii Nosach)
European Union has not yet prepared a report on Ukraine's implementation of the European Commission's recommendations needed to start negotiations for accession, according to High Representative of the European Union for Foreign Affairs and Security Policy Josep Borrell.
"I cannot disclose the report (on Ukraine's implementation of EU recommendations) because it does not exist yet. We are working on it, and my colleagues, the European Commission, and I personally are politically committed," he said.
The proposals will be presented to the European Commission at first, and then to the European Council. At the end of the year, the leaders of the 27 states and governments will consider this matter.
"Believe me, it will be an objective assessment of Ukraine's progress. There is a strong stimulus and strong political will in the EU. I understand that you want to know a specific date, but no one will tell you that," he added.
Ukraine's accession to the EU
Last year, Ukraine received candidate status for EU accession. Now the country must fulfill a set of conditions to become a full-fledged member of the bloc.
As of the end of June, Ukraine fulfilled two out of seven conditions necessary to start negotiations. Recently, Prime Minister Denys Shmyhal stated that the country completed the implementation of all the EU recommendations at the government level.
President of the European Parliament, Roberta Metsola, believes that the EU should start negotiations with Ukraine on the accession before Christmas.
Shmyhal says Ukraine will be ready to join the EU within two years.