Boosting NATO presence: 15 Leopard 2 tanks arrive in Latvia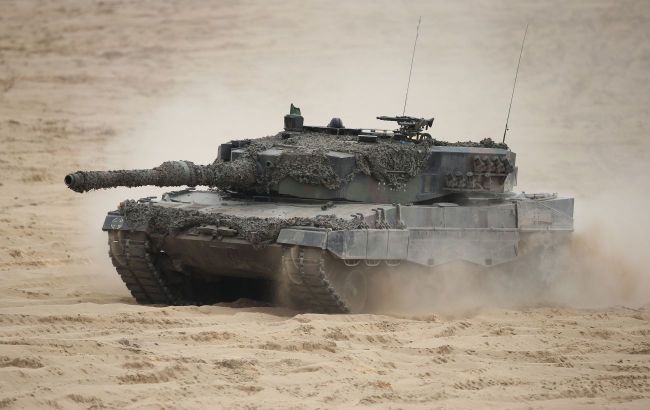 15 Leopard 2 tanks have arrived in Latvia (photo: GettyImages)
Latvia has received 15 Canadian Leopard 2 tanks to strengthen NATO's deterrent presence in the region, announces Latvian Minister of Defense Andris Spruds.
"This is an important step in enhancing the deterrence and combat capabilities of the North Atlantic Alliance in the region," said Spruds.
He also added that Latvia is now closer to having the combat group of the extended presence of NATO forces in the country reach the brigade level.
Lāčplēša dienas priekšvakarā Latvijā nogādāti piecpadsmit Leopard 2 tanki. Šis ir būtisks solis NATO atturēšanas un kaujas spēju stiprināšanā reģionā. Esam vēl tuvāk, lai NATO paplašinātās klātbūtnes kaujas grupa Latvijā sasniegtu brigādes līmeni.
#StrongerTogether… pic.twitter.com/O8i9QiBBJS

— Andris Spruds (@AndrisSpruds) November 10, 2023
This summer, at the Alliance summit in Vilnius, regional plans for deterrence and defense against the Russian Federation and recognized terrorist groups were approved as the primary threats.
Latvia's relations with Russia after the invasion of Ukraine
Prime Minister of Latvia, Krisjanis Karins, considers Russia to remain the main threat to the North European region. He believes that the compulsory military service and the NATO presence in the Baltic Sea will enhance defense capabilities.
Meanwhile, President of Latvia, Egils Levits, believes that the next 4-6 years in the fields of internal and external security for the country will be very challenging.