Bodies of 40 infants and children found in Israeli agricultural community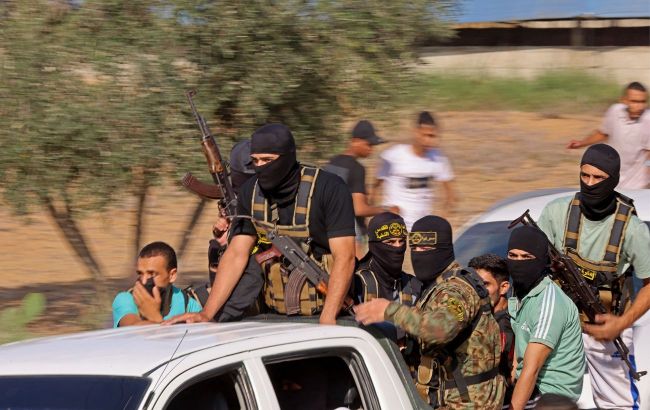 Illustrative photo (Photo: Getty Images)
In the Israeli kibbutz (agricultural community) of Kfar Aza, which was previously under Hamas militants' control, the bodies of around 40 children and infants were discovered, according to i24.
According to the media, Israeli military authorities have, for the first time, allowed representatives of the media to enter the populated area, which was partially destroyed due to the hostilities.
Kfar Aza on the map (screenshot)
"Soldiers encounter unimaginable horrors as they remove the bodies of victims, including about 40 babies and small children — some with their heads chopped off," the statement reads.
At the same time, the media notes, the cars parked on the streets were completely burned. 70 armed terrorists stormed Kfar Aza, and their bodies are still lying on the ground.
Photo: Hamas killed civilians in an Israeli Kibbutz (i24news.tv)
"It's not a war, it's not a battlefield. You see the babies, the mother, the father, in their bedrooms, in their protection rooms, and how the terrorists killed them. It's a massacre," said Major General Itai Veruv of the IDF.
Invasion of Hamas militants into Israel
On Saturday, October 7, Hamas militants invaded Israeli territory and began killing and abducting both military and civilian residents.
The terrorists also shared horrific videos of their abuse of civilians on the internet.
At the same time, on October 9, a representative of Hamas threatened that for every strike on the Gaza Strip without warning, they would execute one of the captured Israeli civilians.