Hamas threatens hostage executions if Israel strikes without warning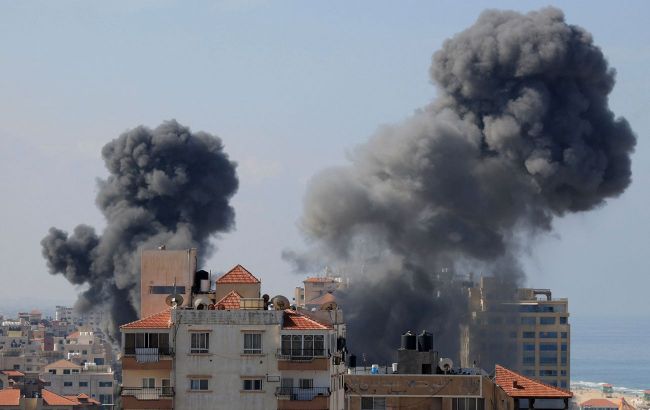 Hamas threatens to execute hostages if Israel strikes without warning (Photo: Getty Images)
Hamas militants may execute Israeli hostages if the Israel Defense Forces (IDF) continue their strikes on the Gaza Strip without warning, according to a representative of the Al-Qassam Brigades (the military wing of Hamas).
The news agency claims that this threat to Israel was made in an audio recording published on the evening of October 9th.
According to journalists, a representative of Hamas assured that the militants had so far acted in accordance with "Islamic instructions," supposedly ensuring the safety of Israeli hostages.
The fighter expressed outrage over Israel's intensified airstrikes on the Gaza Strip.
"We have decided to put an end to this and we declare that any targeting of our people in their homes without prior warning will be regrettably faced with the execution of one of the hostages of civilians we are holding," he said.
At the same time, another Hamas representative, Mousa Abu Marzouk, talked about the group having '"achieved its targets" and being ready for negotiations to cease fire.
"Roof knocking"
Previously, when conducting strikes on the Gaza Strip, the Israel Defense Forces (IDF) used a military method involving the preliminary dropping of non-explosive devices or low-power bombs on a building before launching a missile strike on it.
This was done to prompt the civilian residents to respond to the "roof knocking" and evacuate the building.
However, after Hamas militants invaded Israeli settlements on Saturday, October 7th, killing and taking military and civilian residents hostage, Israel abandoned these methods of warfare.