Blinken urges Azerbaijan to allow international observer mission in Nagorno-Karabakh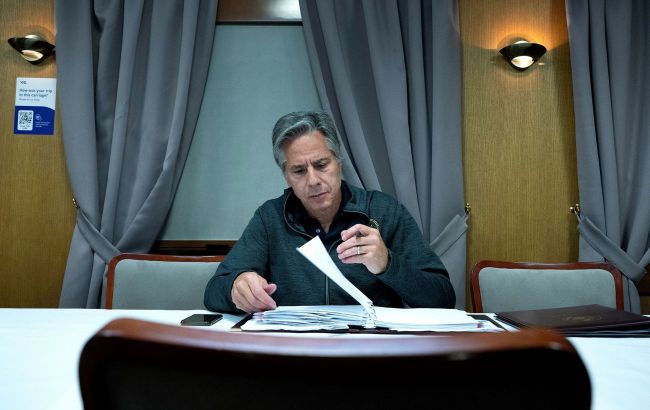 Secretary of State Antony Blinken (Photo: Getty Images)
U.S. Secretary of State Antony Blinken called on Azerbaijan to allow an international observation mission in Nagorno-Karabakh, according to the U.S. State Department.
According to the report, Blinken emphasized "the need for Azerbaijan to refrain from further hostilities in Nagorno-Karabakh and provide unhindered humanitarian access."
"He called on President Aliyev (President of Azerbaijan Ilham Aliyev - Ed.) to provide assurances to the residents of Nagorno-Karabakh that they can live secure in their homes and that their rights will be protected," the statement said.
The State Department reported that Blinken called on President Aliyev to declare a broad amnesty and allow an international observer mission to Nagorno-Karabakh. He also noted the President's public commitment to helping build a future for all residents of Nagorno-Karabakh based on peace, mutual understanding, and mutual respect.
Conflict between Azerbaijan and Nagorno-Karabakh
Last Monday, Azerbaijani forces resumed hostilities in Nagorno-Karabakh under the guise of an anti-terrorism operation. Azerbaijan demanded the withdrawal of Armenian troops and the dissolution of the government of Nagorno-Karabakh.
The Azerbaijani army quickly took control of key roads and heights, and by September 20, the authorities of Nagorno-Karabakh surrendered due to heavy losses.