Blinken, Turkish Foreign Minister discuss upcoming NATO Summit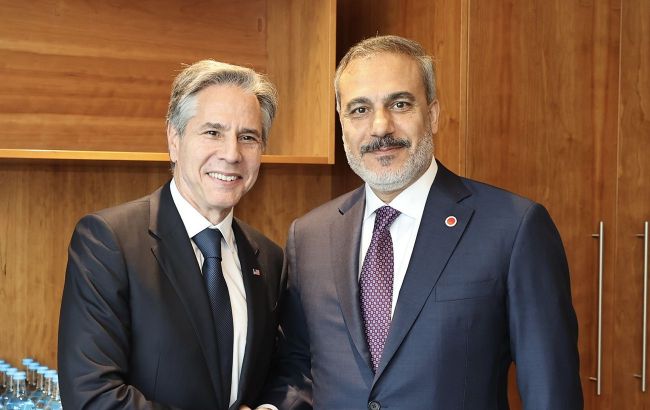 US Secretary of State Antony Blinken and Minister of Foreign Affairs of Turkey Hakan Fidan (Getty Images)
Minister of Foreign Affairs of Turkey Hakan Fidan had a phone conversation with the Secretary of State of the United States Antony Blinken, Anadolu reports.
During the conversation, Fidan and Blinken discussed the topics of NATO spread and the upcoming summit of the military-political bloc in Vilnius on July 11-12.
NATO Summit in Vilnius
The summit will address issues such as Ukraine's invitation to NATO and Sweden's membership aspirations.
Ukraine seeks a signal of support for its membership after the war. NATO Secretary-General Jens Stoltenberg hopes that the leaders of member states will confirm that Ukraine will join the Alliance.
Recently, President of Turkey Recep Tayyip Erdoğan said that Ukraine deserves to become a full member of NATO.
Furthermore, Ukraine wants security guarantees from the Western allies until it becomes a full member of the Alliance.
Sweden's membership in NATO
Sweden submitted its application for NATO membership last year, which was ratified by all member states except Turkey and Hungary.
Ankara is blocking the country's accession to the Alliance, as it believes that Stockholm is allegedly harboring Kurdish groups that Turkey considers to be terrorists.
Stoltenberg stated that Sweden will not be able to join NATO at the summit, but they hope to hear a positive signal from Turkey.