Blasts rock Sevastopol, Crimea: Reports say about missile attack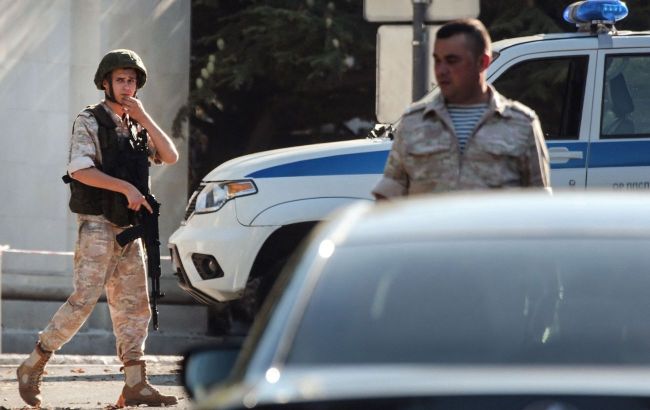 Blasts rock Sevastopol, Crimea (Getty Images)
Explosions rocked Russian-occupied Sevastopol in Crimea today, September 21, according to the Emergency/Sevastopol Telegram channel.
According to the information from the propagandist Telegram channel, the explosions were heard in the area of Cape Fiolent and Balaklava in Sevastopol.
Meanwhile, unconfirmed information suggests that a rocket allegedly hit Fiolent.
There are also reports on social media about the operation of air defense systems in the city.
Attack on Sevastopol Bay
Last week, on September 13, Ukrainian military forces launched a missile strike on Sevastopol Bay.
As a result of the attack, a Russian landing ship, a submarine, and a ship repair yard were damaged. According to information from Ukraine's Defense Intelligence, the ship and submarine are likely beyond repair.
As reported by Western media, the Ukrainian Armed Forces used long-range Storm Shadow missiles for the strike.
After this incident, rumors appeared on the internet about the withdrawal of Russian ships and submarines from Sevastopol Bay.