Black Sea blockade: Russian warships boldly threaten civilian vessels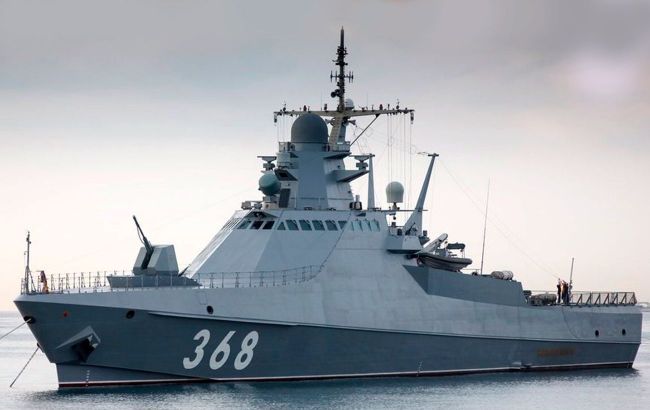 Illustrative photo: Russian warships boldly threaten civilian vessels in the Black Sea (source: Russian media)
They have released a video with a conversation between occupiers who established contact with a ship passing near one of Ukraine's seaports. Initially, they sought to identify the ship's nationality and the cargo it was carrying.
"Just for your information: I warn you about the prohibition of movement towards Ukrainian ports. The transportation of any cargo to Ukraine is considered by the Russian side as potential transportation of military cargo. And the country under whose flag the ship is sailing will be considered involved in the 'conflict' in Ukraine," said the Russian individual.
Andriy Yermak, Head of the Ukrainian President's Office, has already responded to such threats by the invaders.
"Russian military vessels are menacing civilians in the Black Sea, violating all norms of international maritime law. These are terrorist methods. An effective instrument against terrorism is strength," he wrote.
Yermak added that the international community must condemn the actions of the occupiers. A systematic stance is necessary.
Black Sea blockade
After Russia withdrew from the "grain deal," the Russian Ministry of Defense stated that it would sink ships heading to Ukrainian ports. Moreover, countries whose vessels are bound for Ukraine will be considered engaged in the war by the Kremlin.
Additionally, British intelligence reported that the aggressor country had deployed a corvette to intercept trading vessels in the Black Sea.
The Ministry of Defense of Ukraine revealed that Russia is preparing ships and aviation to blockade the Black Sea.