Biden urges Netanyahu to pause war with Hamas: Reason revealed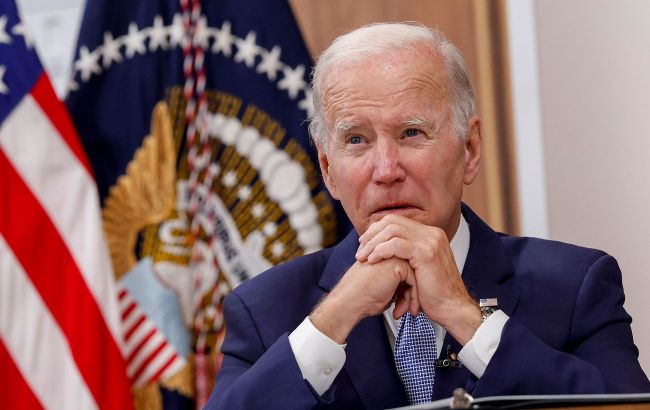 President of the United States Joe Biden (Photo: Getty Images)
President of the United States Joe Biden called on Israel's Prime Minister Benjamin Netanyahu to declare a three-day ceasefire in the conflict with HAMAS. This is needed to secure the release of hostages, according to Axios.
According to an unnamed American official, it was required that HAMAS release 10-15 hostages and use the three-day ceasefire to verify the identities of all hostages and provide a list of names of those they were holding.
As stated by two official representatives of the US and Israel, Netanyahu, in response to this call, informed Biden that he didn't trust HAMAS's intentions and didn't believe they were willing to compromise on the hostages.
The Prime Minister allegedly added that Israel might lose international support for the operation if hostilities ceased for three days.
Netanyahu's concerns were purportedly related to the fact that during a humanitarian pause in the 2014 war, HAMAS militants had attacked a group of Israeli soldiers, kidnapped one of them, and killed several others.
Another source told the news agency that Netanyahu didn't believe that the release of several hundred hostages required a lengthy period of time.
The office of the Israeli Prime Minister and the White House declined to confirm this information to the Axios.
Israel's war with HAMAS
On October 7, HAMAS militants invaded Israeli territory, kidnapping at least 240 individuals and killing civilians.
In response, Israel initiated an operation against the terrorists. As part of the operation, the Israel Defense Forces deployed troops into the Gaza Strip.
HAMAS had only released four hostages throughout the conflict – two Americans and two Israelis.