Biden's possible reconsideration of Ukraine's aid package - Expert opinion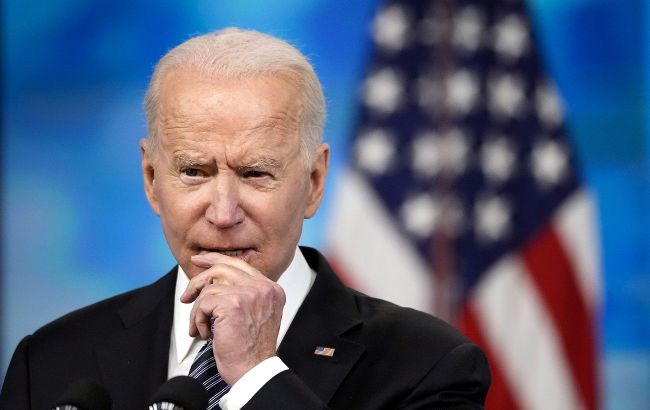 Photo: Joe Biden, President of the United States (Getty Images)
The President of the United States of America, Joe Biden, is most likely not to approve the separation of defense aid funding for Ukraine and Israel into separate bills on the initiative of the Republicans. However, some factors may force him to compromise, says Uriel Epstein, executive director of the American non-profit organization Renew Democracy Initiative, in a comment to RBC-Ukraine.
According to the expert, now the chances of approving joint aid to Ukraine and Israel are 60%.
However, Biden is unlikely to make any compromises with the Republicans, for example, on dividing aid or reducing its size, Epstein says.
"It can only happen if Republicans unite on this issue, which is also doubtful. It's worth remembering that among Republicans, at least half support Ukraine. Even though the Speaker is skeptical, the opinion of the majority matters," explains the expert.
But in the end, one way or another, Ukraine will receive aid, if not in a combined package, then separately. The format is important in terms of speed of disbursement, Epstein says.
"If they are combined, aid to Ukraine can be provided more quickly. If they are separate, Ukraine will receive it later," he adds.
What preceded
On October 1, the US Congress passed a bill on the interim budget, which did not include new funding for aid to Ukraine, as it was decided to consider such an initiative separately.
After that, American President Biden proposed to Congress to allocate 106 billion dollars. Most of these funds - 60 billion dollars - they want to send to help Ukraine. The package also included aid to Israel.
Biden's initiative faced opposition in the US House of Representatives, where new Speaker Mike Johnson wanted to consider aid to Ukraine and Israel separately. He made a separate package for Israel for the consideration of the House, it was supported.
But in the US Senate, where the majority of Democrats are, they did not even want to consider such an initiative by Johnson. There they supported the unification of aid to Ukraine and Israel into one package.
Earlier, the White House told reporters that Biden would sign the budget to avoid the shutdown passed by the House of Representatives.
Read more about how the US Congress avoided the shutdown and whether Ukraine will receive the money - read in the material of RBC-Ukraine.