Biden compared Putin and HAMAS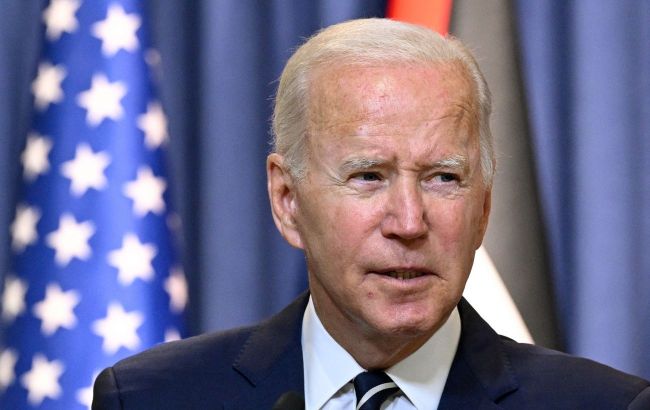 U.S. President Joe Biden (photo: Getty Images)
President Joe Biden has drawn a parallel between the actions of HAMAS and the Russian dictator Vladimir Putin, according to his video address.
President Joe Biden condemned the actions of HAMAS and the Russian dictator Vladimir Putin in his address, stating that there are shared motives during the attacks on Israel and the invasion of Ukraine.
"HAMAS and Putin represent different threats, but they share this in a common goal: they both want to completely annihilate a neighboring democracy," Biden said.
The U.S. President emphasized that these conflicts may seem distant and insignificant to America. However, ensuring the success of Israel and Ukraine is vital for America's national security.
"History has taught us that when terrorists do not pay the price for their terror when dictators do not pay the price for their aggression, they cause more chaos and death, and more destruction," Biden stated.
Biden said that if the United States doesn't help "stop Putin's appetite for power and control in Ukraine," he will move on to other invasions, such as in Poland or the Baltic countries.
Regarding Israel, the U.S. President noted that supporting the country is part of the U.S. goal to build the best future for the Middle East. By holding HAMAS accountable for terrorist attacks, Biden says the U.S. can help prevent the escalation of conflicts in the region in the future.
"American alliances are what keep us, America, safe. American values are what make us a partner to the other nations want to work with. To put all that at risk, if we were walking away from Ukraine if we turn backs on Israel, it's just not worth it," Biden said.
As previously reported, Bloomberg stated a few days ago that Biden would address Congress with a request that includes assistance for Ukraine and Israel.
Later, it became known that the U.S. President is likely to request $100 billion in aid for Ukraine and Israel on October 20, U.S. time.
It is noted that there are already opponents of this initiative in Congress. Specifically, nine Republican senators sent a letter to Senate leaders, urging them to vote on aid to Ukraine and Israel separately.