Biden calls for simplifying Ukraine's NATO accession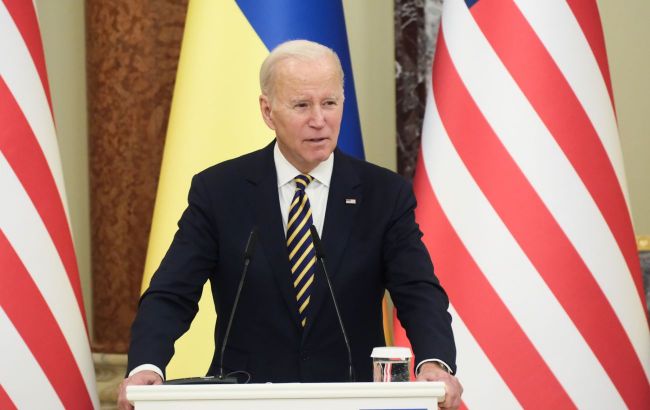 US President Joe Biden (RBC-Ukraine, Vitaliy Nosach)
US President Joe Biden calls for simplifying Ukraine's NATO accession to accelerate its membership after the war with Russia ends, according to EFE.
According to media sources, Biden intends to cancel the Membership Action Plan (MAP) for Ukraine.
"This means that the Ukrainian government will not have to participate in a multi-year program to demonstrate that it has undertaken the military, economic, and political reforms necessary for joining the Alliance," the statement says.
NATO Summit in Vilnius
Ukraine seeks an invitation to join the Alliance at the summit on July 11-12. However, it can only become a full NATO member after the end of the war.
Ukrainian President Volodymyr Zelenskyy criticized NATO member states regarding their stance on Ukraine, as Kyiv received signals that partners were discussing the summit's wording without Ukraine.
Furthermore, Lithuanian President Gitanas Nauseda recently said that a specific mechanism for Ukraine's accession to NATO should be outlined at the summit.
Lithuania's ambassador to NATO, Deividas Matulionis, believes that Ukraine will not receive an invitation to join NATO during the summit. However, a clearer procedure will be set for Ukraine to attain membership under "certain conditions".