Biden backs 'real' Palestinian state formation after war with Israel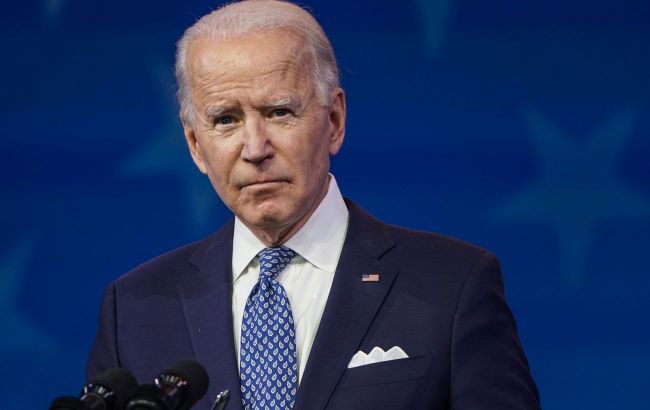 Photo: US President Joe Biden (Getty Images)
The U.S. President, Joe Biden, envisions the resolution of the Israel-Palestine conflict culminating in the establishment of two distinct states. He expressed the belief that this will happen after the end of the ongoing war, reports The New York Times.
US President Joe Biden made the corresponding statement during a press conference after he met with the leader of China, Xi Jinping. According to Biden, in the end, the "real" Palestinian state should exist alongside Israel.
The US president added that he and his aides are in talks with Arab countries regarding the next steps but did not provide details. Biden stated that he does not know when Israel will cease military operations in the Gaza Strip. In his opinion, this will happen when Hamas "could no longer do 'horrific things' to Israelis".
Biden also expressed hope for the release of hostages held by Hamas militants. He added that the US is collaborating with Qatar on this issue, where there is an office for the political leaders of Hamas.
It is worth noting that Palestine is a partially recognized state in the Middle East. It has not been recognized by the US, European countries, Canada, Australia, and Israel. Ukraine recognized Palestine as a state in 1988 as part of the Soviet Union.
The State of Palestine currently lacks a unified territory and full sovereignty. The envisioned formation of a Palestinian state includes the exclave of the West Bank, particularly East Jerusalem, and the semi-exclave of the Gaza Strip, which is under the control of Hamas.
What preceded
In early October, Hamas militants launched a large-scale invasion of Israel, involving attacks that resulted in casualties and abductions of both military and civilian residents.
In response, Israel initiated an operation against the terrorists, with IDF fighters reaching the command post of Hamas militants in the Al-Shifa hospital in the Gaza Strip. On November 15, the Israeli military destroyed the parliament building in Gaza, which was being used by Hamas militants.