Israel destroys building of parliament in Gaza (video)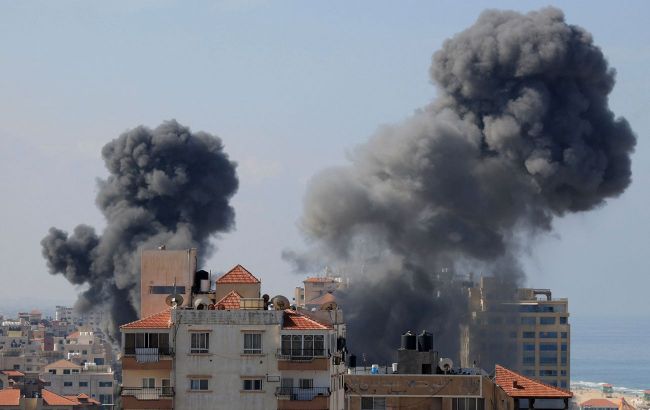 Illustrative photo (Getty Images)
The Israeli military detonated the parliament building in Gaza. It was used by Hamas militants, according to The Times of Israel.
It is reported that the soldiers of the Israel Defense Forces (IDF) destroyed the parliament building after they had taken a photo there a few days ago.
The parliament was captured by the soldiers of the 7th Armored Brigade and the Golani Infantry Brigade.
יומיים אחרי שחיילי גולני הצטלמו בו: צה"ל פוצץ את בניין הפרלמנט של חמאס בעזה תיעוד@roysharon11 pic.twitter.com/v5VZkie7rZ

— כאן חדשות (@kann_news) November 15, 2023
The moment of the parliament building's detonation is already spreading on social media.
Background
Israel has been conducting its ground operation in the Gaza Strip for several weeks now. So far, it has been taking place in the northern part of the Palestinian enclave.
During this time, the IDF soldiers managed to gain control of Gaza, the largest city in the Gaza Strip. They also captured government buildings in the city, including the parliament.
A few days ago, photos were posted on social media showing Israeli soldiers in the parliament building.