Biden and Xi Jinping to discuss competition and military cooperation, White House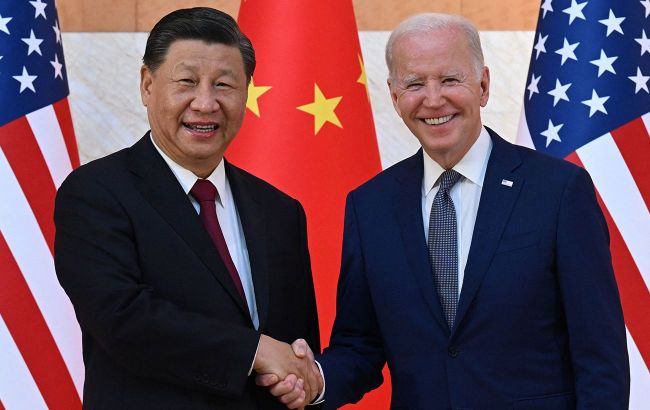 Biden and Xi Jinping will discuss competition and military cooperation (Photo: Getty Images)
US President Joe Biden and Chinese leader Xi Jinping plan to hold talks regarding the restart of military cooperation and management of competition during a one-to-one meeting on the sidelines of the Asia-Pacific Economic Cooperation summit, according to Reuters.
National Security Advisor Jake Sullivan stated that President Biden firmly believes in the importance of face-to-face diplomacy as the only viable solution to effectively normalize challenging relationships.
Sullivan mentioned that the anticipated discussion between the two leaders will encompass essential aspects of the US-China bilateral relationship. This includes the focus on enhancing communication channels and responsibly handling competition to prevent its escalation into conflict.
The White House expects tangible outcomes from the meeting and anticipates improvement in military relations with China. According to reports, China has demonstrated willingness and openness to productive dialogue during the preceding talks.
"We will see what happens in San Francisco. The president will be able to report after the meeting whether we've made progress," stated Sullivan.
The meeting, according to White House sources, will cover Russia's invasion of Ukraine, North Korea's connections to Russia, the advancement of artificial intelligence, and other topics.
The meeting between US and Chinese leaders
US President Joe Biden and Chinese President Xi Jinping are scheduled to meet in person on November 15 in San Francisco. The meeting, amidst strained relations, is part of a recent effort by both sides to establish communication.
Ahead of the summit, Chinese Minister of Foreign Affairs, Wang Yi separately met with Biden, US Secretary of State Antony Blinken, and National Security Advisor Jake Sullivan during his visit to Washington.
Why the discussions between Biden and Xi Jinping hold significance and what Ukraine can anticipate from them are outlined in RBC-Ukraine's article.