Biden and Xi Jinping meeting - Media found out possible venue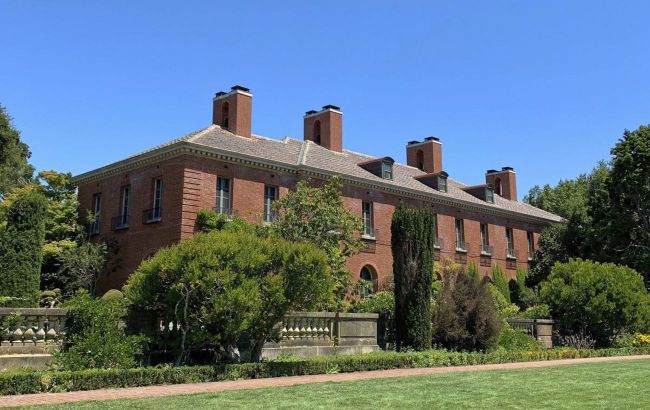 Media have learned likely location of the meeting between Biden and Xi Jinping (Photo: filoli org)
U.S. President Joe Biden and Chinese leader Xi Jinping will meet today, November 15, according to the South China Morning Post.
As the publication notes, the Chinese leader and his American counterpart are set to meet at the historic private estate Philoli.
The residence is located in California, about 40 km south of San Francisco, where the Asia-Pacific Economic Cooperation (APEC) forum is taking place.
This will be the first meeting between Biden and Xi Jinping in a year. The leaders last met at the G20 summit in Bali in November 2022. Xi Jinping has not been in the U.S. since 2017.
What is known about the residence
Philoli House is well known among Americans. It is designed in the traditional English style and was built in 1915-1917 for William Bowers Bourn. He was the owner of one of the richest gold mines in California at that time.
Philoli is a 6.5-acre estate with extensive gardens and a reservoir, a historic landmark, and is listed on the National Register of Historic Places in the USA.
Many Hollywood films were shot on the estate's grounds. One of the most famous was the T.V. series "Dynasty," filmed at Philoli. They also filmed the movies "George of the Jungle" and "The Game."
Biden's meeting with Xi Jinping
Recall that last week, the media reported that the U.S. President and the Chinese leader would soon have a personal meeting. As known, this will happen on the sidelines of the Asia-Pacific Economic Cooperation (APEC) forum, which takes place in San Francisco from November 11 to 17.
Later, the White House confirmed that Biden would meet with Xi Jinping on November 15.
More about the meeting between the leaders of the U.S. and China and what to expect for Ukraine - in the material of RBC-Ukraine.