Belgiums considers Ukraine's invitation to NATO risky for the Alliance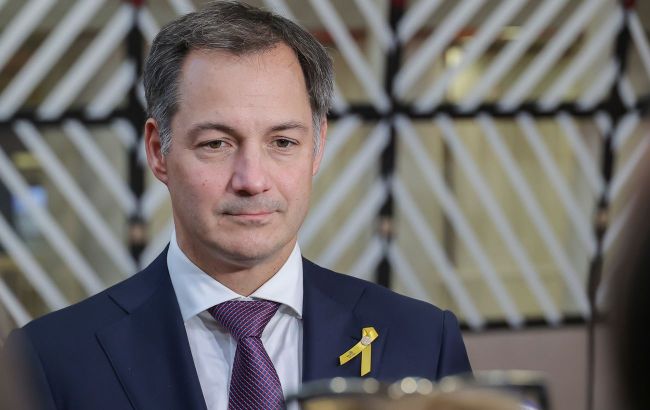 Belgian Prime Minister Alexander de Kroo (Getty Images)
Belgium believes that a decision to invite Ukraine to NATO now would not benefit anyone, but fuel the risk of a clash between the Alliance and Russia, according to Belgian Prime Minister Alexander de Kroo on the sidelines of the NATO summit in Vilnius in response to a question from an RBC-Ukraine correspondent.
"I can say that the wording of the invitation to Ukraine is quite strong. I am sure that Ukraine will become a NATO member. Of course, there are conditions, and one of them is the end of the war. And we will do everything to ensure that Ukraine wins the war, including multilateral security guarantees. This is condition number one, you have to win the war. In order for you to win the war, we have to provide you with military assistance," Alexander de Kroo said.
When asked whether he believed that such a decision by NATO would encourage Russia to continue its aggression, the Belgian Prime Minister said "No".
"I believe that this decision shows that NATO countries have full support for Ukraine to win this war. But we are engaged in a delicate balancing act. We fully support Ukraine, and this support will be significant and long-lasting, but we do not want to be in a war with Russia ourselves. It will not benefit anyone, it will not help us, it will not help Ukraine if NATO countries find themselves at the foot of a war with Russia," the Belgian Prime Minister said.
NATO summit in Vilnius

Today is the second day of the NATO Summit in Vilnius. The first day did not meet Ukraine's expectations to receive a direct invitation to NATO. Instead, the allies explain that the invitation will be issued only when "all allies agree on the decision and the conditions are met".
In turn, Polish President Andrzej Duda called NATO's decision insufficient in a comment to RBC-Ukraine, while his Finnish counterpart told the publication that he believes the allies' decision was the best they could offer Ukraine.
We would like to add that RBC-Ukraine is actively following the second day of the NATO summit in Vilnius.